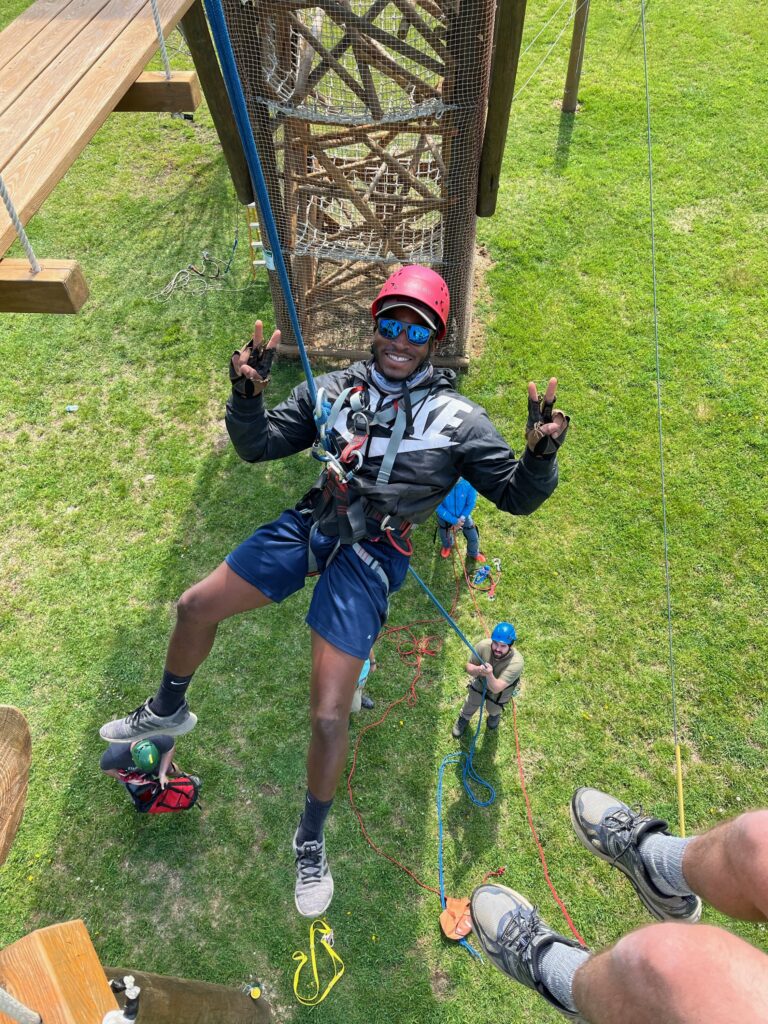 Last week Tre, our Adventure Program Specialist, spent the week in Newland, North Carolina, at Camp Lutherock. While he was there, he went through The Association for Challenge Course Technology (ACCT) certification sponsored by Alpine Towers.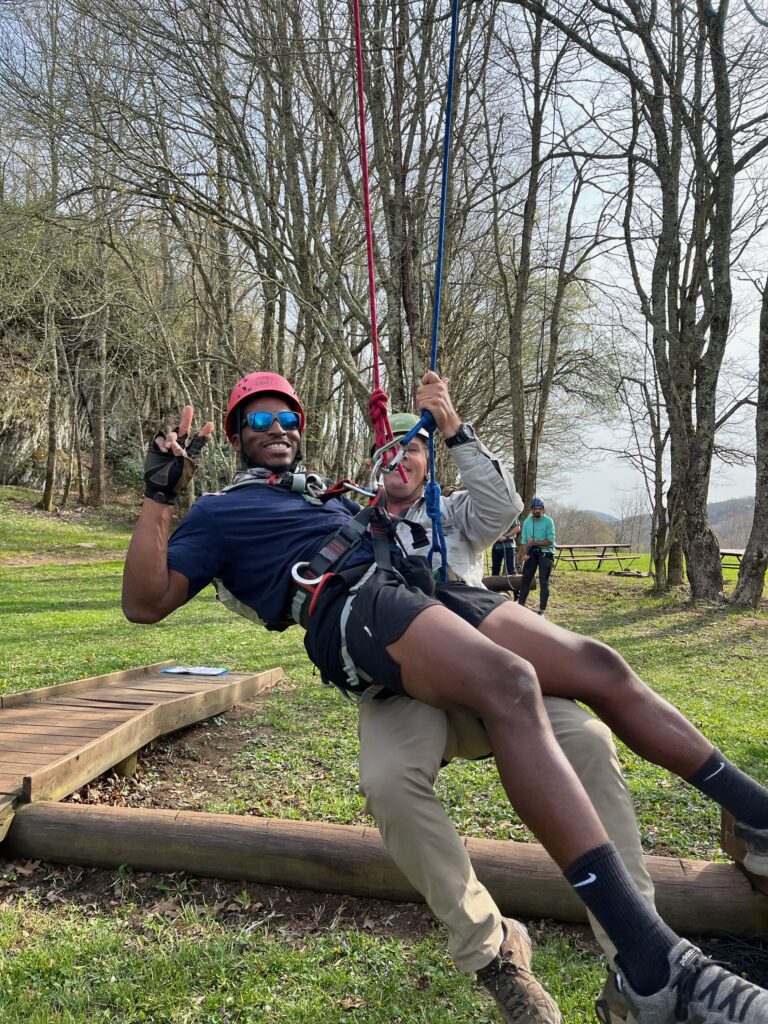 At the end of the week, he left certified as ACCT Full Challenge Course Practitioner Level II. Tre learned many different things during his week at training including how to tie different knots, various ways to belay, standard and advanced rescues, team building exercises, and much more.
Tre also learned how to be a better facilitator, leader, and instructor. He says he feels better prepared for this upcoming summer and is ready to begin training our summer adventure staff.