What is Camp Seale Harris?
The Southeastern Diabetes Education Services (SDES) was established during 1949 in Mobile, AL as a nonprofit organization to educate, encourage, and empower children with diabetes to live physically and mentally well. Since its founding, SDES provides year round programs to children and teens living with diabetes throughout the Southeast with their largest program being Camp Seale Harris. At Camp Seale Harris, all campers, counselors, and CITs have diabetes. This allows for campers to be surrounded by their peers who understand the true impact of diabetes.
How are we involved?
Every year, Camp ASCCA has the exciting opportunity to host Camp Seale Harris for the first two weeks of June. The first week, also known as Senior Week, campers ranging from 12 to 18 years old arrive with their counselors, nurses, dieticians, Camp Director, Executive Director, and other medical professionals.
Throughout the week, our program and kitchen staff collaborate with the Camp Seale Harris staff to give Seale Harris campers an amazing summer camp experience.
What happens during Camp Seale Harris?
Upon arrival, the dieticians from Camp Seale Harris work along side our kitchen staff to ensure every meal is suitable for their campers; before meal, snack and bedtime, the campers' blood and insulin levels are checked by the nurses from Seale Harris.
Meanwhile, our program staff is hard at work setting up different activities for the Seale Harris campers to enjoy throughout the day with their cabin members. The programs offered during the day include: canoeing, fishing, disk golf, tennis, karaoke, pool time, ziplines, archery, kickball, hammocks, waterslide, tubing, boat rides, paddle boarding, demo farm, driving range, giant swing, bungee trampoline, mini golf, and much more.
Aside from daily activities, program staff assemble nighttime events. After dinner, the campers came together to complete activities as a bigger group. On Saturday and Sunday night, their cabins were split into groups for a round of messy games. Monday night called for the CSH Summer Olympics where campers competed to win the gold medal for their cabin. During the CSH Summer Olympics, the teams engaged in discus, archery, volleyball, golf, swimming, synchronized gymnastics, and the trampoline. On Tuesday, teams were tasked to collect enough points for their cabin to be named The Challenge Champion. The Camp Seale Harris Challenge includes events such as trivia, unwinding a large rope, a blindfolded maze, a memory puzzle, a ziptower flag race, a water balloon basketball game, and the search for a key to unlock a box. Wednesday quickly approached and it was time for the dance! Campers dressed up, and had a blast dancing the night away. When Thursday rolled around, a banquet was held for the campers in honor of their last night.
While we are sad to say goodbye to the Seale Harris Seniors for now, we are eagerly looking forward to hosting Camp Seale Harris's Junior Week on Sunday!
Check out https://campsealeharris.org/about-us/ for more information regarding the Southern Diabetes Education Services.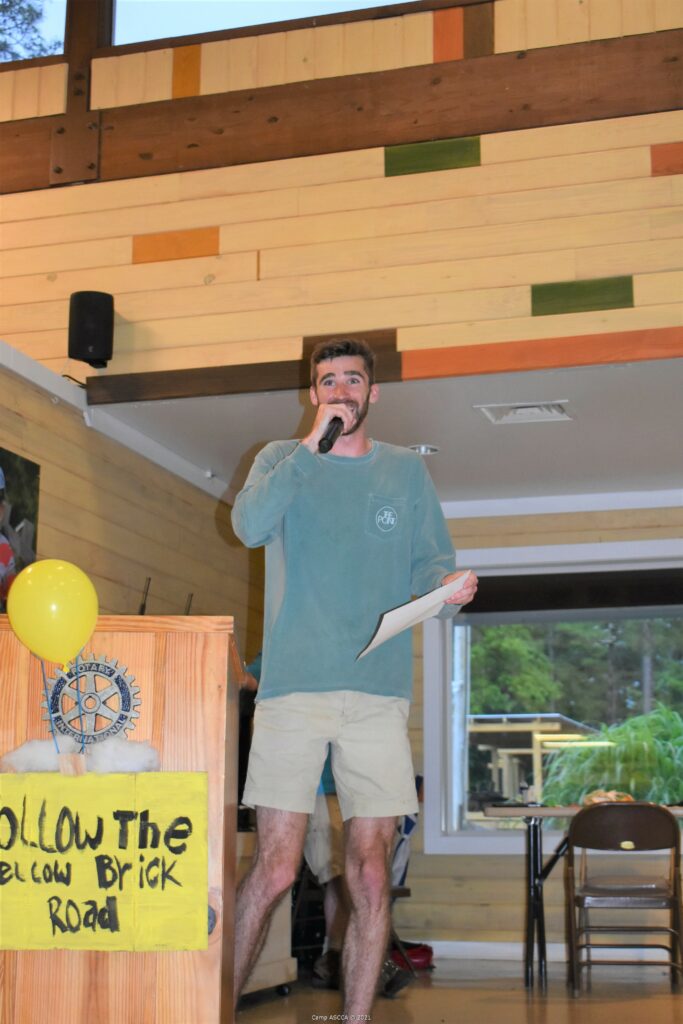 Campbell Morgan, PR
Summer 2021