It's the start of session four! We're so happy to welcome our friends old and new for another exciting week at Camp. There are many new faces this week, and I know we're all really looking forward to showing these campers what ASCCA is about. This is why we dusted off one of our most energizing evening activities to get our new friends pumped up for Camp: the Banana Olympics!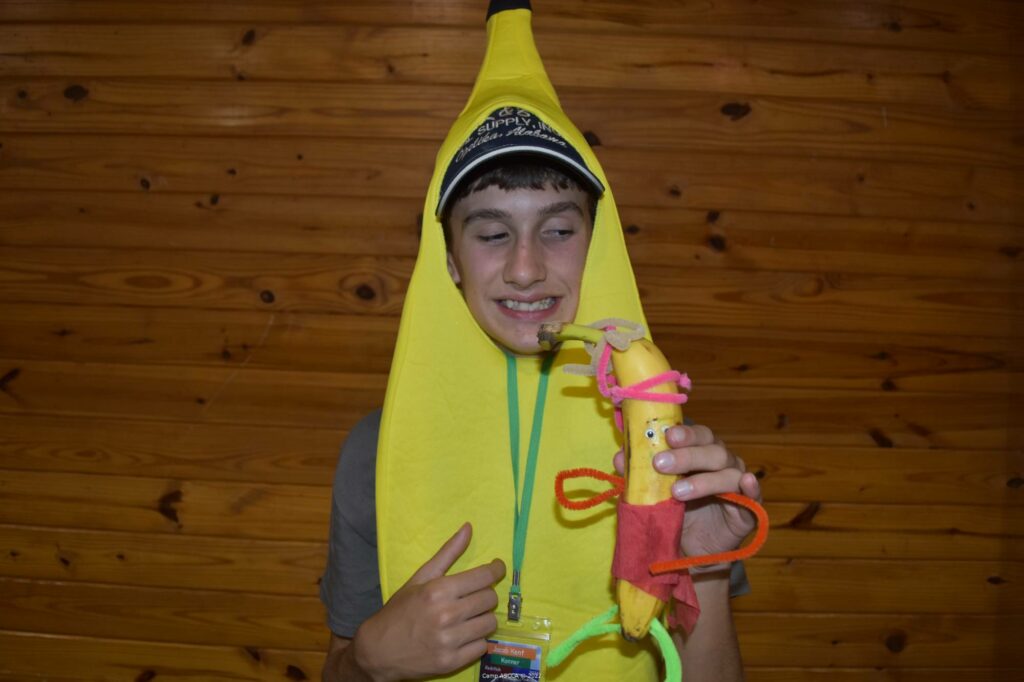 Each cabin gathered together in the gym to create the best banana Olympian they could in ten minutes. Once this was over, the cabins traveled to different activities around Camp to test their banana's athleticism. From a zipline, to a long jump, to being thrown through the basketball hoop, these bananas did not have it easy! Of course, you can only toss and drop a banana so many times before something goes splat; that's what Bryce and Kris are for! These program staff members put on their best scrubs and stethoscopes to keep these battered bananas in shape for our campers.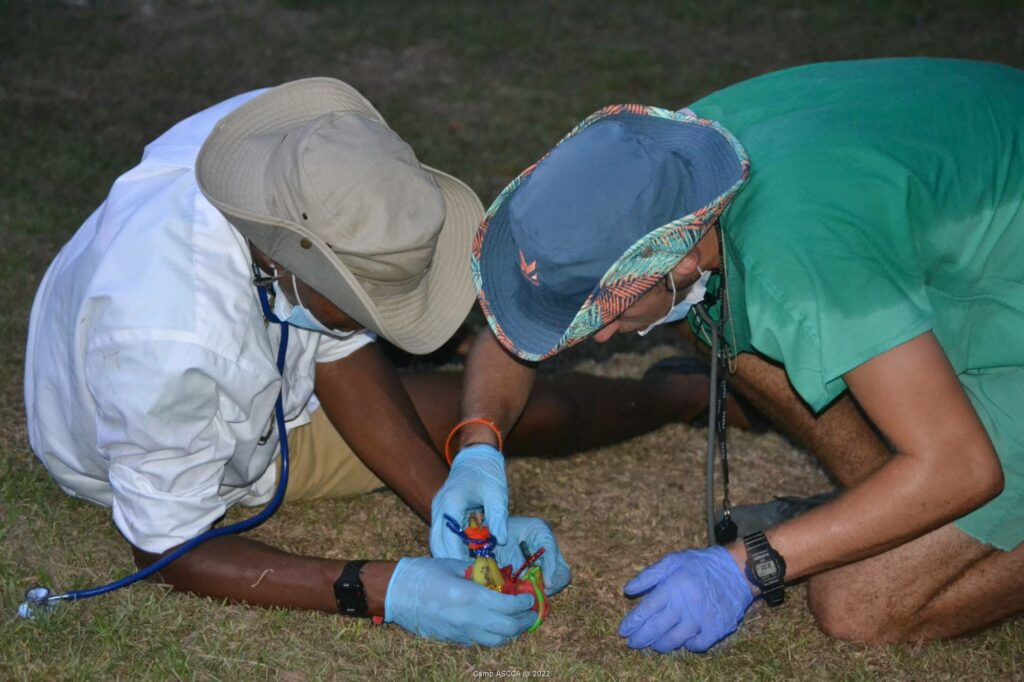 Everyone got a turn to help their team's banana soar to victory at each intense activity; you could see the bonds forming on each team before your eyes. The final challenge, the slingshot, even had campers from other cabins rooting for each other's athletes. Despite our program staff's best efforts, not every banana survived their flight, but the memories we made tonight will stay forever.
McCartney Hagar, PR Intern