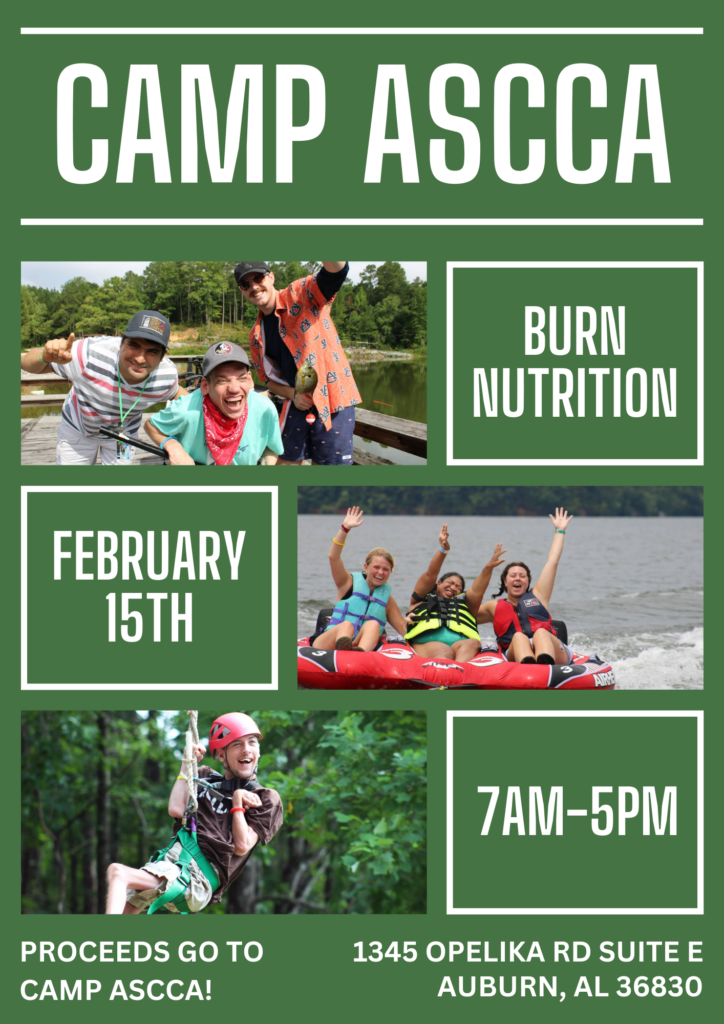 Join us for the first-ever Camp ASCCA benefit day at Burn Nutrition in Auburn, AL. Mark your calendars for February 15th from 7 A.M.-5 P.M.
Camp ASCCA staff will be at Burn Nutrition to share what Camp ASCCA is, what we do, and our hiring needs for 2023.
A percentage of all sales made during the day will go to the Camp ASCCA Campership Fund. Come out, learn more about ASCCA, and help us spread the word.