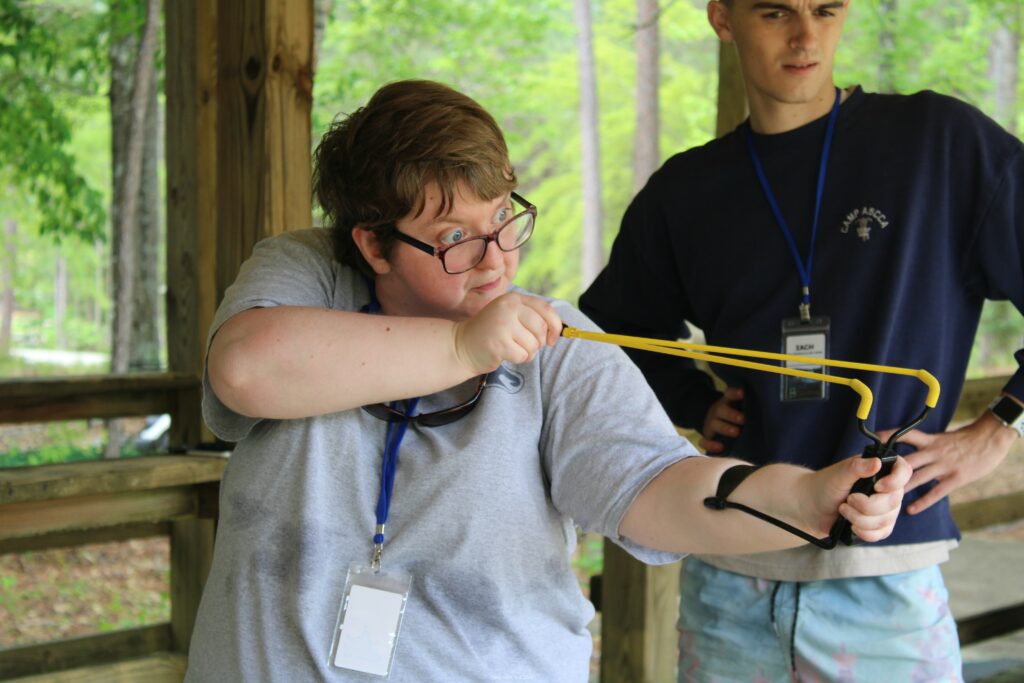 Over the weekend we held our annual Rookie Weekend. This weekend is catered to first-time campers and their families. While at ASCCA families learned about the place so many people call home and all the opportunities that are offered here. We brought in experienced staff to help put these families' nerves to ease, offer assistance, and answer any specific questions.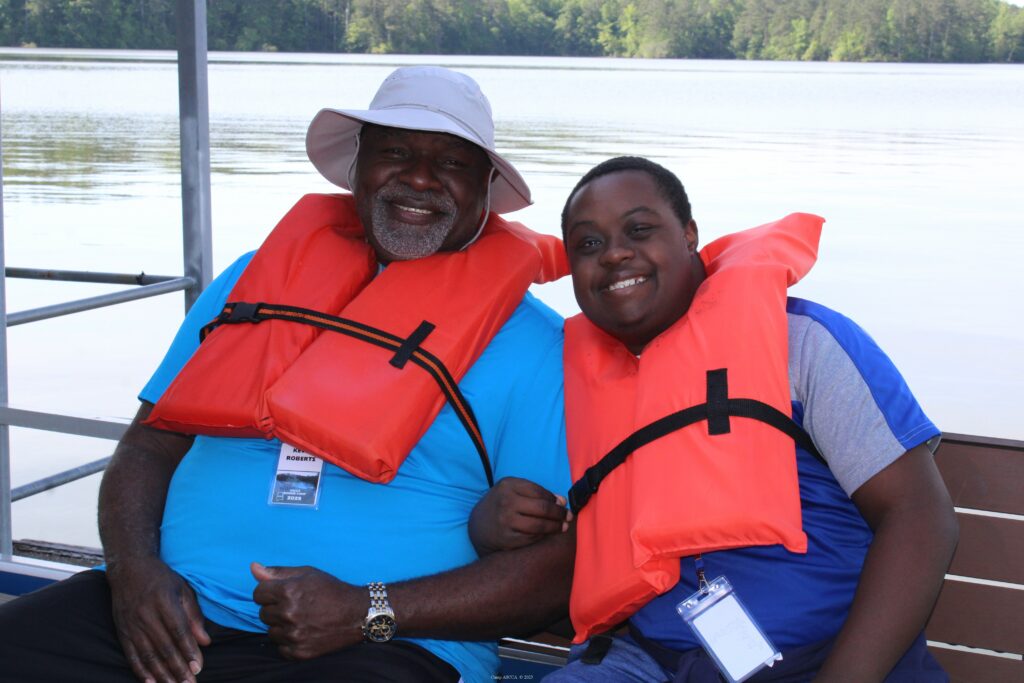 The schedule for this weekend was designed so that campers and their families could experience all the popular ASCCA programming, and parents could see how our activities are ran. They could find comfort in the safety that our staff provides each camper and how they manage the activities.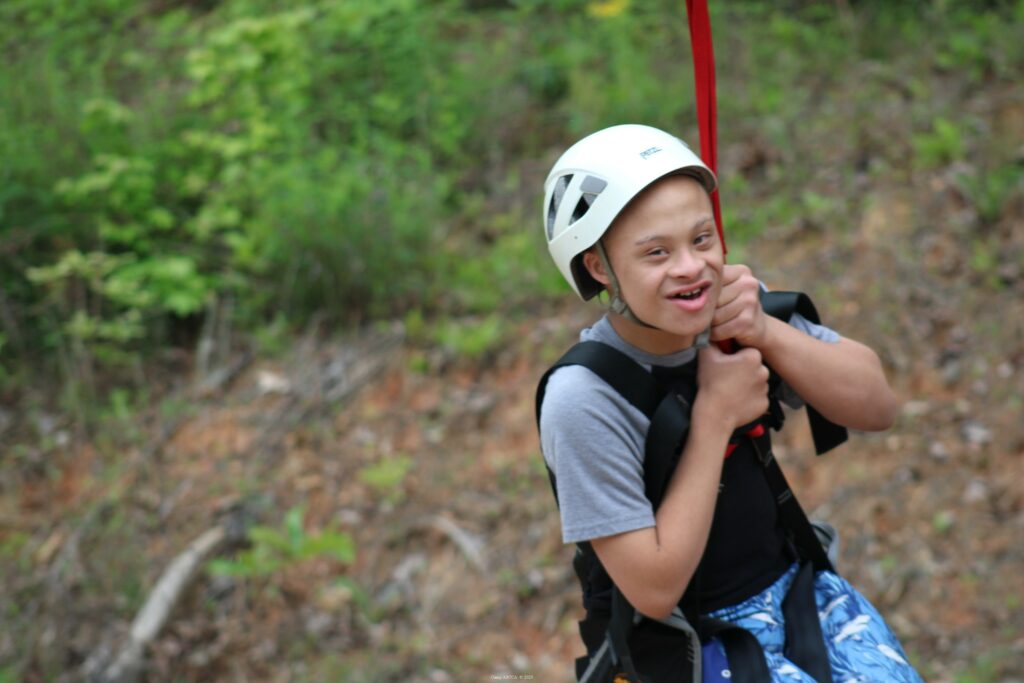 We started the weekend with tours around Camp to get familiar, and an introduction from our Camp Director, Program Director, and Director of Health Services to relieve any pre-weekend jitters. After dinner, we flipped the Dining Hall into the perfect venue for a dance. Our campers and staff showed off their moves and danced all night long. Before campers, families, and staff settled into the cabins for the night we had a campfire with s'mores.
Saturday morning campers and their families participated in ASCCA activities like zipline, boat rides, fishing, canoeing, paintball slingshots, and putt putt. For some campers in attendance, this was their first time to participate in activities made specifically with them in mind.
After lunch on Saturday, everyone gathered in the pavilion before heading to a variety of free-choice activities. It was warm enough outside to open three of our water activities, and our campers loved them. The pool, waterslide, splash pad, talent show practice, shaved ice at the OutPost, giant swing, putt-putt, and game room were all available. Whether you wanted to test your adventurous side and try out the giant swing or relax in the pool, there was something for everyone.
Before we knew it, it was time for dinner. After dinner, due to a chance of rain, everyone made their way to Lions Lodge for an ASCCA favorite, the talent show! Campers showed off all their many talents while we cheered everyone on.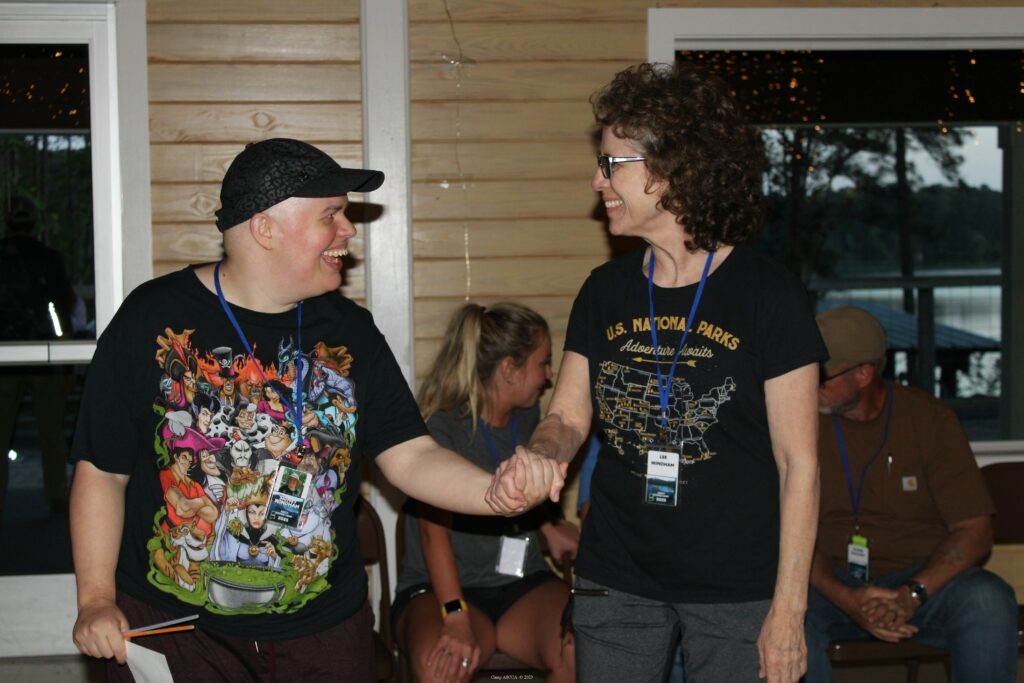 In the blink of an eye, Sunday was here. Before going our separate ways, campers and staff went to the Bck4T to hang out and play games while parents had a Q&A session with Matt, Amber, and Abbey. Rookie Weekend 2023 was successful, and we cannot wait to welcome some of these campers to their first-ever Camp ASCCA experience this summer.
To see more pictures from the weekend, click here, and if you have any questions about how your child can attend Camp ASCCA, contact our office at (256) 825-9226.