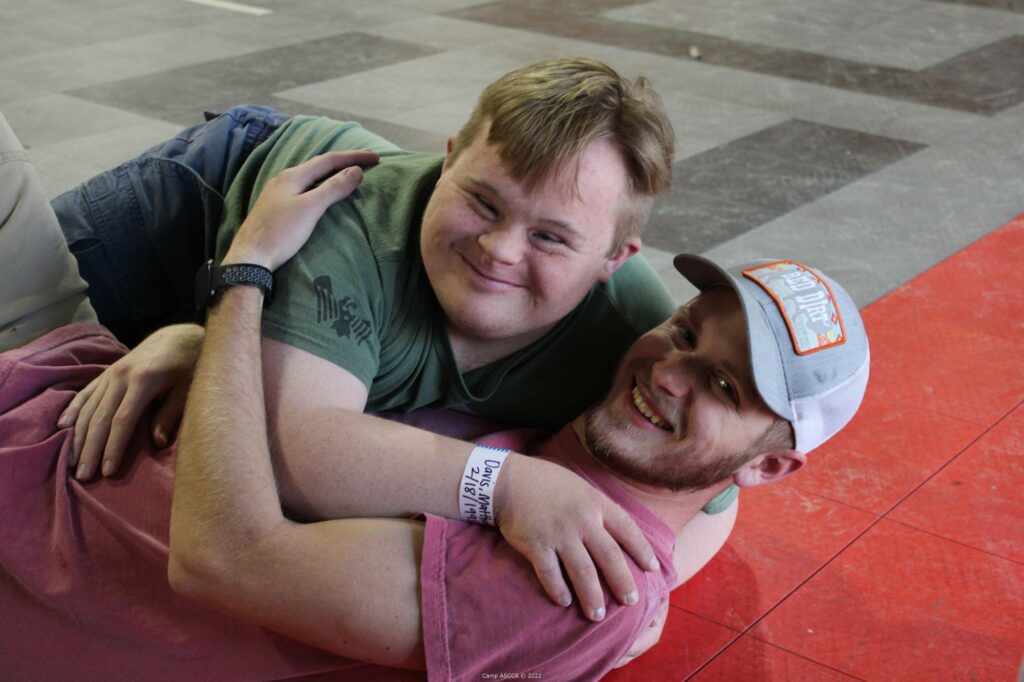 Join us as we welcome back Justin Hammers to the Camp ASCCA staff! Justin has worked multiple summers and is now coming onto the team as the full-time Aquatics Program Specialist. In this new position, Justin's primarily responsible for the care, maintenance, and supervision of the pool, waterslide, splash pad, tubing, and boating programs.
Justin is from Nashville, Tennessee, and is a recent graduate of Mississippi State University with a degree in Wildlife Fisheries and Aquaculture. During his time at Mississippi State he was also a brother of Pi Kappa Phi fraternity which is how he first learned of Camp ASCCA. A former ASCCA staff member spoke to the Pi Kapp brothers, and Justin was interested in this unique opportunity.
Justin spent his first summer at Camp ASCCA in 2019 as a counselor, and returned in 2021 as a program staff member directing nature, along with working multiple weekend camps.
One of Justin's favorite things about ASCCA is meeting people from so many different backgrounds and the campers having the opportunity to do things at Camp that they may not be able to do elsewhere.
Justin says, "I think I'm most looking forward to seeing Camp from a different point of view and getting to see all of the campers return year after year."