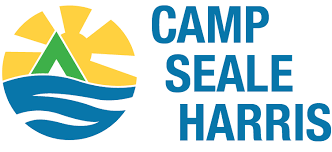 Camp Seale Harris hosts a senior and junior week every year at Camp ASCCA for children and teens with diabetes. These weeks are medically supervised and are a fun camp experience. Camp Seale Harris began as a way to teach healthy behaviors to those with diabetes outside of a doctor's office and hospital setting.
Their weeks at camp are full of educational yet fun activities. It's a place where having diabetes is the norm because everyone there "gets it." They have trained counselors, physicians, nurses, diabetes educators, nutritionists, and pharmacists to provide supervision for the weeks.
All of the campers participate in the usual camp things such as riding the zipline, swimming, tubing, fishing, and more. During senior week Mo Lowda & the Humble even put on a concert! Despite the heat it was a great two weeks and a fun way to kick off our summer season.