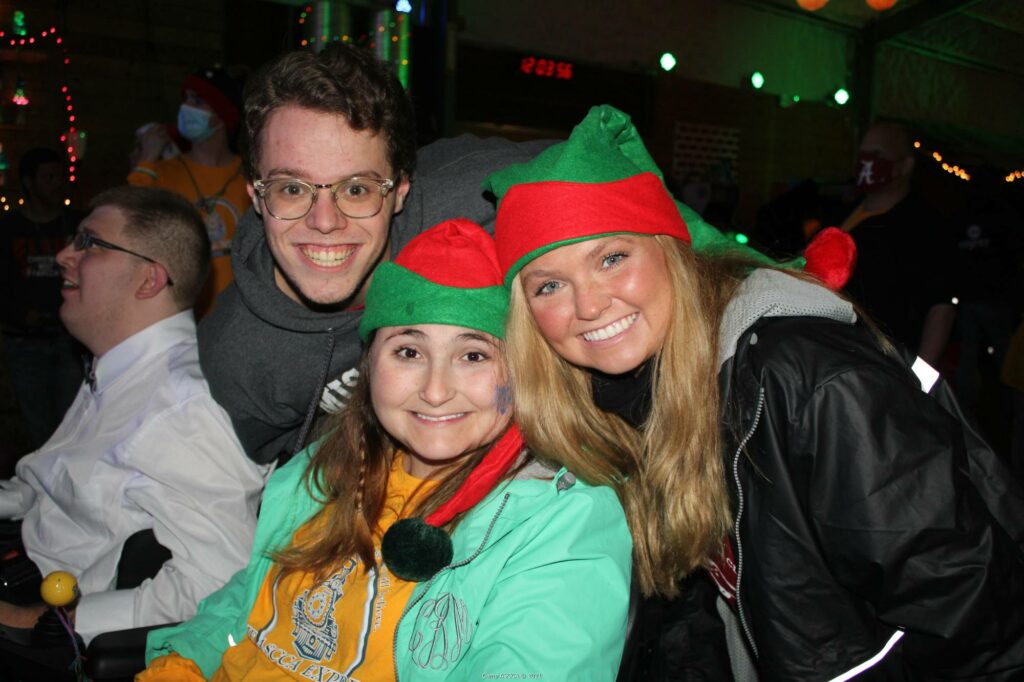 Christmas at Camp ASCCA is magical from the festive decorations to a visit from Mr. and Mrs. Claus we basked in the holiday spirit.
Campers arrived on Friday evening, met their counselors, and got settled into their cabins ready to kick off a fun-filled weekend. After dinner, we headed over to the Dunn Center to watch The Polar Express and have popcorn, sodas, and juice boxes.
Despite the gloomy forecast, our Saturday morning was beautiful. Campers participated in free choice activities, they could jump on the bungee trampoline, play in the Wii room, test their skills at archery, and play putt-putt.
After lunch counselors and program staff that raised money for Jingle Jump got dressed in their best Christmas outfits and headed to the pool. One by one they took the plunge into the extremely cold pool. We had 33 fundraisers in total and raised almost $50,000 and the amount is still growing.
Saturday night after dinner we made our way to the BCK4T for a concert by The Sweet Tea Trio. From Christmas songs to country songs, we had a lively bunch that danced the night away. The Sweet Tea Trio put on an amazing show and even had a camper come on stage to dance with them.
Once Sunday morning rolled around the storms had passed and the temperature dropped drastically, but that meant we could break out the hot chocolate and hot coffee! We ended the weekend with a talent show and the Big Stage because Camp isn't complete without showcasing all of our talented campers.
As much as we dread saying goodbye to our beloved friends, new and old, we ended 2021 at Camp ASCCA the best way. We cannot wait until we have reunited again next year.