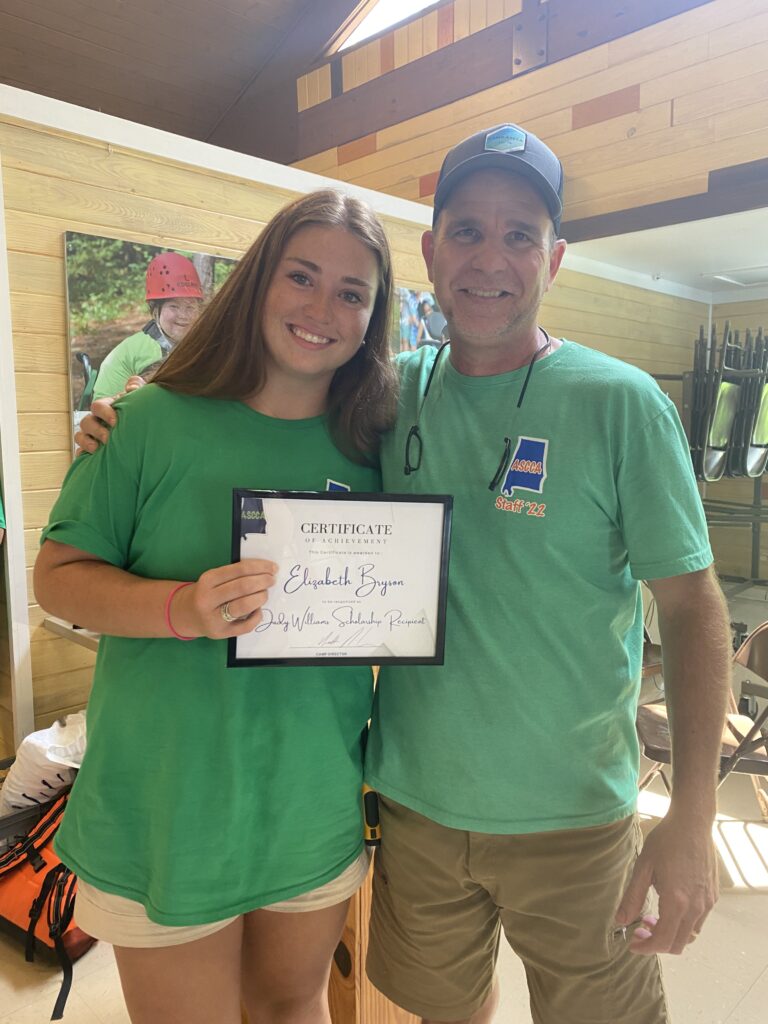 Each year a summer staff member is selected to receive the Judy Williams Scholarship Award based on their hard-work, energy, attitude, and enthusiasm given here at Camp. The staff member is voted on by leadership staff at Camp and is awarded a $500 scholarship.

Judy Williams is a donor, volunteer and former staff member who continues to serve and support Camp ASCCA in a variety of ways since the start of Camp in 1976. The scholarship was first given out in 2014.

Elizabeth Bryson is this years recipient based on her hard-work, compassionate nature, patience, and kindness that she extends to campers each and every day.

Liz works with program staff as an adventure staff member and puts her entire heart into all that she does. People like Liz not only make Camp a more amazing place but the world as a whole.

Liz's favorite Camp activities are the adventure activities where she is always sure to have a contagious smile on her face. She would like to extend her thanks to Judy Williams and is grateful for her passion for Camp ASCCA and her endless support.

Liz joins the list of Judy Williams Scholarship recipients, and it's full of incredible summer staff members. The list of recipients includes Gordon Warner, Brett Gray, Christian Thomason, Matt Smith, Lance Chayka, Zach Rickman, and Bryce Perrien.