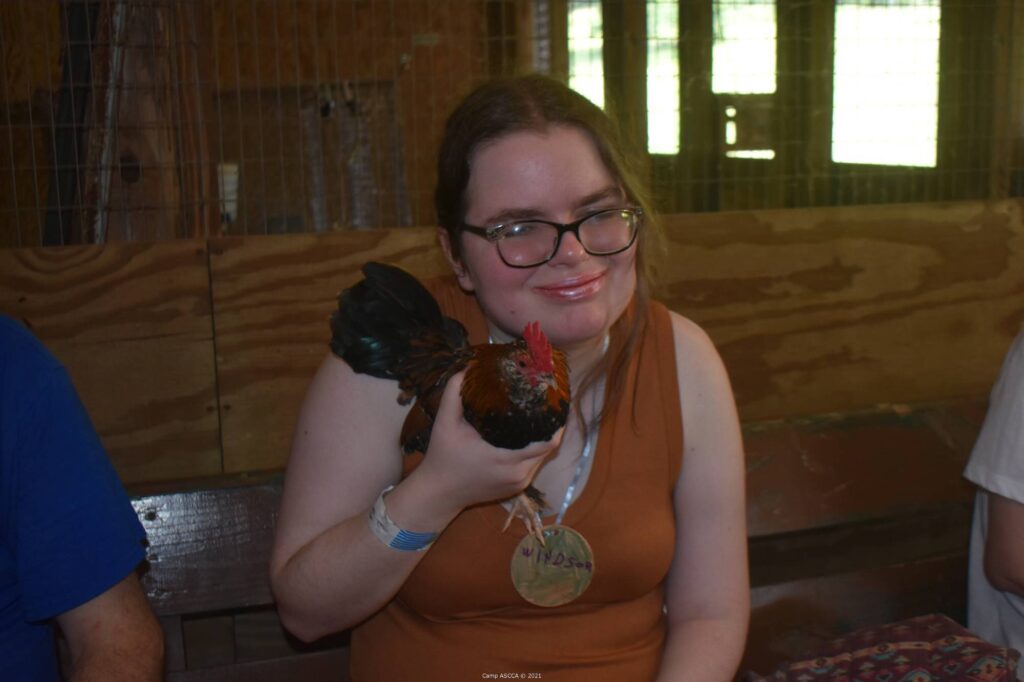 You can go to Camp ASCCA every summer, and every time will be a new adventure because new activities and events are added every year. Camp ASCCA has such fun activities to do during each session. The week I will be going is Session 3, and I am already counting down the days until I get there. Among all the fun activities the camp usually plans, I cannot wait to dance at the prom, enjoy nature, go canoeing, and try riflery.
During my very first camp, also a Session 3, I really enjoyed going to the prom, and I am looking forward to repeating that fun experience this summer. I have a stunning dress to wear! I like dancing, and I do not get a chance to go dancing at home, so this will be a great opportunity to dress up, listen to music, and dance. Honestly though, I mostly enjoy socializing and eating the snacks at the prom. The prom lasts only an hour, so I try to enjoy every minute. I do not dance the whole time because I want to meet as many people as I can and try every snack, such as brownies, cookies, candies, chips and dip.
As I have often mentioned in my previous blogs, I love animals and everything in nature. As a result, I am looking forward to seeing the animals on the farm and simply enjoying nature. Horseback riding is one of my favorite pastimes. Last summer, due to COVID, we could not ride the horse, so I hope she will be able to visit camp for rides this summer. In addition to horseback riding in the great outdoors, I enjoy the nature walks and related crafts organized by the camp. The environment around Camp ASCCA is perfect for nature excursions!
Canoeing is one of Camp ASCCA's most popular outdoor activities, and I have heard from others that it is so much fun. Last time, inclement weather prevented me from canoeing, so I am hoping to experience it myself this summer. I think skimming across the lake will be an adventure. It will be slower than tubing, which I will like, so I will have plenty of quiet time to admire the beautiful scenery around Lake Martin. Camp ASCCA is surrounded by water and greenery, so I look forward to a chance to see the camp from another point of view.
Another exciting new prospect for me this summer is riflery. I did not hear about riflery as an option last year, but this year I plan to ask if I can participate. It sounds like fun! It is also something completely different from anything I have ever done, and I like to try something new and different as much as possible. In one of my previous blogs, I told you about my bulls-eye in archery last summer, and I wonder if I will be as good of a marksman with the rifle as I was with the crossbow. We'll see!
I hope I can do all of these activities while I'm at Camp ASCCA this summer. I am looking forward to dancing at the prom, enjoying the animals and nature, going canoeing on the lake, and trying riflery for the first time. As I mentioned, the prom and the farm are activities that I want to experience again, while the other two will be new to me. Whether new or repeat pursuits, I expect I will have countless stories of exciting adventures and fun activities to share with my family on our ride back home. If this summer's camp is anything at all like the last ones, I will spend the entire two-hour ride home telling my family all about my experiences at camp. If you go to camp too, maybe some of my stories will involve you!