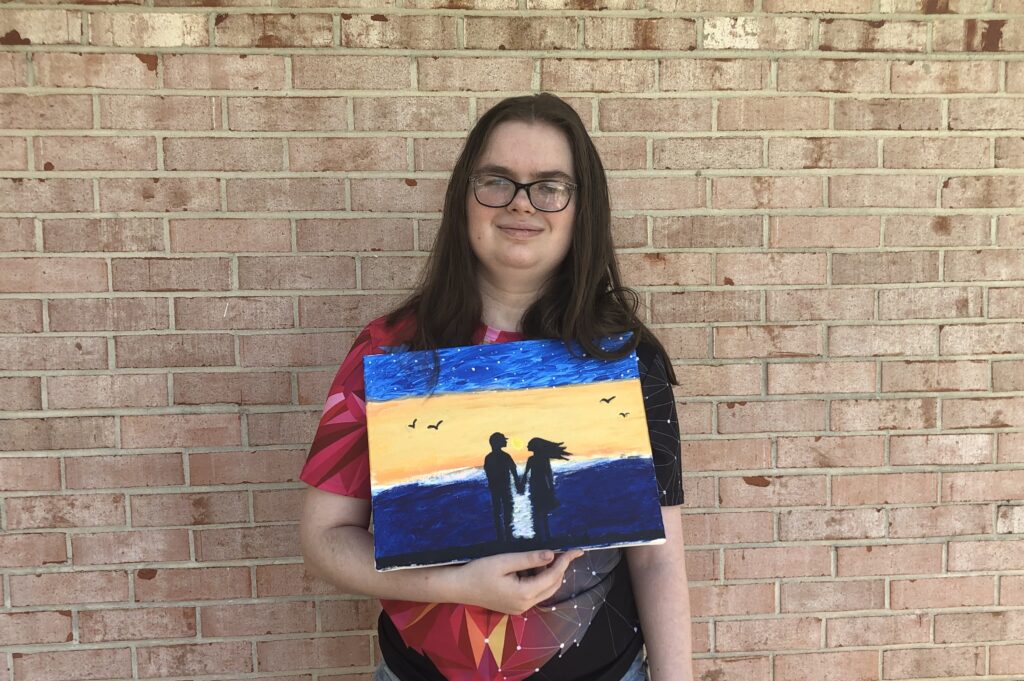 Like many of you, my unique traits can limit my abilities sometimes. I find it difficult to do certain things, which is why Camp ASCCA is so great for people like me. Unique traits are "normal" there, and they don't pose a problem. But when I'm not at Camp ASCCA, I continue to try different hobbies at home to explore my interests and keep learning, despite my unique traits. As I mentioned in a previous article, reading is one of my favorite hobbies, and you can click here to read about my favorite books. In addition to reading, my favorite hobby over the years has been arts and crafts.
I have been enjoying arts and crafts since I started with my oldest sister, Megan, when I was very young. We always did crafts, and she is the one who introduced me to painting. This was before my brain surgery at 11 years old, so I have fuzzy memories of making collages and other paper crafts. I also remember we experimented with different styles of art just to figure out which one I fit in the most and which one I liked the best. There are actually about 24 different art styles. From surrealism to pop art, and abstract to cubism, I think we tried them all! Some of it was hard, but I liked it.
I realized how much I truly enjoy art when I took an acrylic painting class at our homeschool co-op. Soon after, I took an art class in our community for about a year before I switched to a private art teacher. I am still going to her art class to this day.
I also paint and do crafts at home. In fact, I turned my oldest sister's bedroom into a hobby room! The light is really good in that room. We replaced the bed with a table and kept the love seat. I have all my supplies within reach. This devoted space really came in handy for completing the crafts sent by Camp ASCCA during the pandemic. In fact, that's when I decided I wanted an arts and crafts room, now called my hobby room.
Currently, I am finishing up a project for my uncle. It is an acrylic painting of his dog, Bella, who recently passed away. Bella was an Italian Greyhound, and the photo he chose for her portrait shows her personality. My next project will be an acrylic painting of my grandmother's Miniature Schnauzer, Mikey, who also recently passed. I will be painting this portrait from her favorite photo as well.
Painting or doing crafts is good for your mental health and well-being, just like yoga. I highly recommend it! It is a good way to relax and express your feelings. There are many famous paintings that reflect the artist's emotions. I have too many favorite artists to name them, but I prefer realism to other styles. It just looks realistic to me. I also like abstract because you can get away with anything with abstract, such as exaggerations in the painting!
I am looking forward to seeing what kinds of crafts we'll be doing at Camp ASCCA this summer! I will be attending in August, and I'm so excited! Not only do the counselors plan great outdoor activities, like zip-lining and tubing, but also great arts and crafts. It will be so much fun! I can't wait!