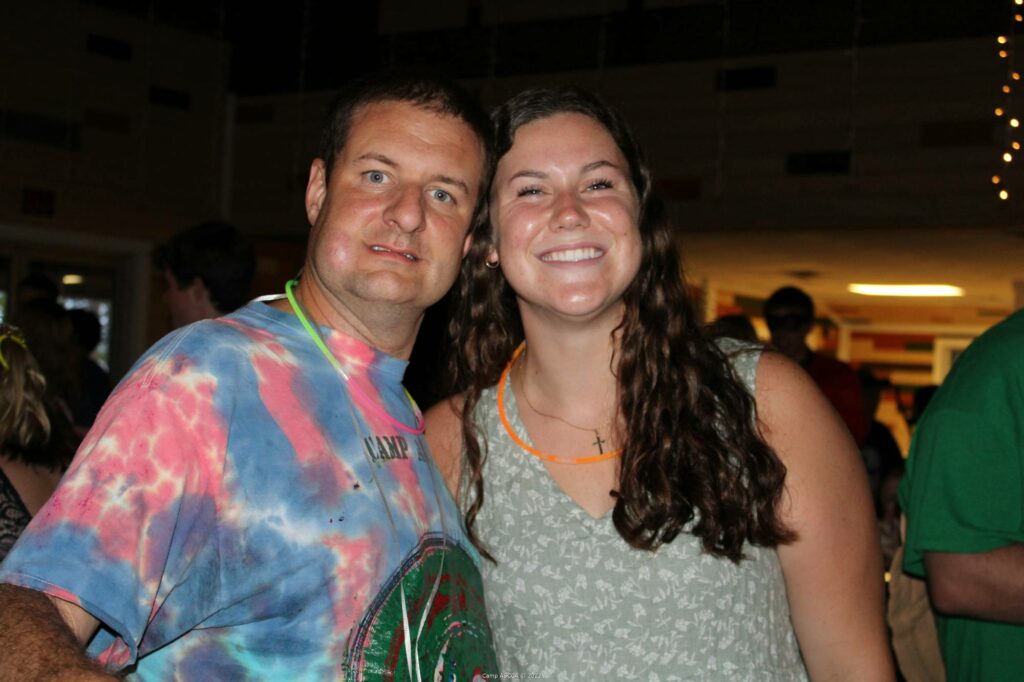 Chad begins by saying "[pertaining to our adventure programs] First and foremost, a helmet, chest, and waist harness are required. At the main zipline they first hook you up and then you pull the rope in order to get to the top. Then the adventure staff Kate and Grayson hook a carabiner in and here we go. The adventure staff, Liz, stops you to unhook you. Once you're at the top, it's time to ride down!  At the zip tower, you have to wear the same equipment. They hook you up like they did at the zipline and you get to climb the rock wall up. Then the staff Kate, Grayson, and Liz hook you up and unhook you again.
The new area in the BCK4T is called 'Pinwheels'. You will play interactive games and there's a sensory area if you need to calm down a bit.
As summer is winding down you should find your friends on weekends and spend a few hours in the evening outdoors, laying in an Eno hammock, singing camp songs and chants while awaiting camp next summer.
As a reminder don't forget to mark on your calendar that Summer 2023 Camp ASCCA registration is typically in October.