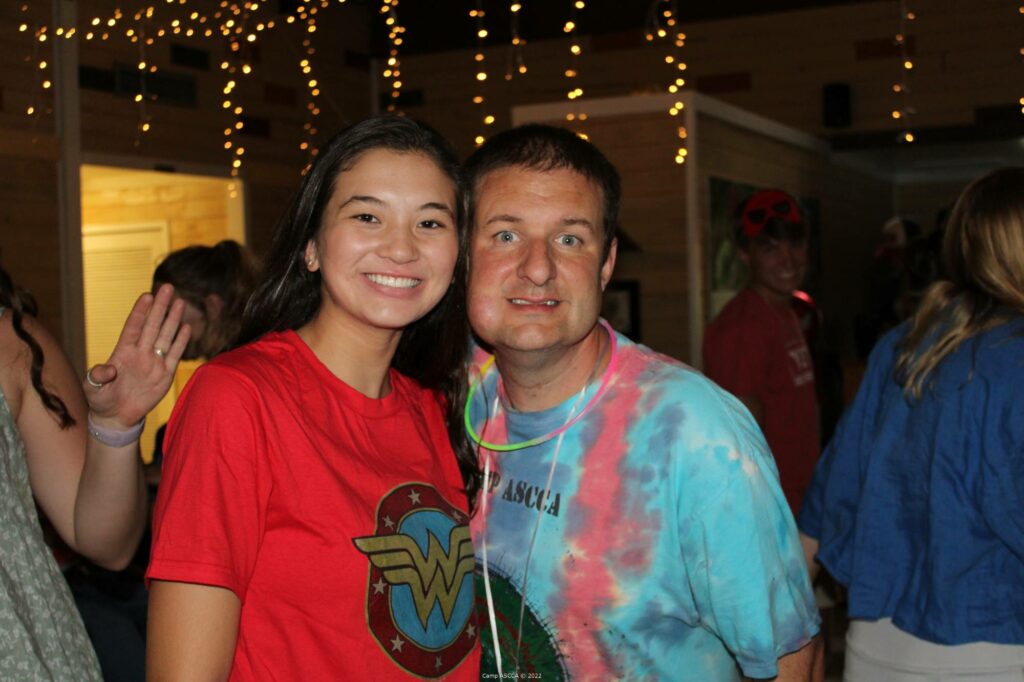 I am going to share my favorite camp memory. It was a few years ago when we played the station games and rainy-day games. We did it with our cabin and it went toward our honor points for honor cabin.
My favorite camp free choice activity this year was LPR Zipline and the Big Swing. You are given a bag with all of the equipment in it. The adventure staff, Liz and Grayson gets you hooked in, and then off we go. Kate and Bryce stop you at the end, and then you can take the harnesses and helmet off. While you wait for your turn or after you've ridden you can sit on the swings and talk to your favorite counselors until we are ready to go.
One of my favorite nighttime activities was the concert. After dinner, we go to the Bck4T for the ASCCA Concert Series. During my session, it was The Flying Buffaloes. The concert lasted about an hour and a half. I was able to listen to them on Spotify before my session. In the front of the Bck4T, we all play video games. You can also watch movies there if it is a rainy day. My second favorite activity was the dance, it was Thursday night, and DJ Jammers plays songs from a Spotify playlist. After the dance, we watched the slideshow for the week and then we sing the Good Night Song.
I am looking forward to Zoom Bingo every Monday Night and the Arts and Crafts boxes.