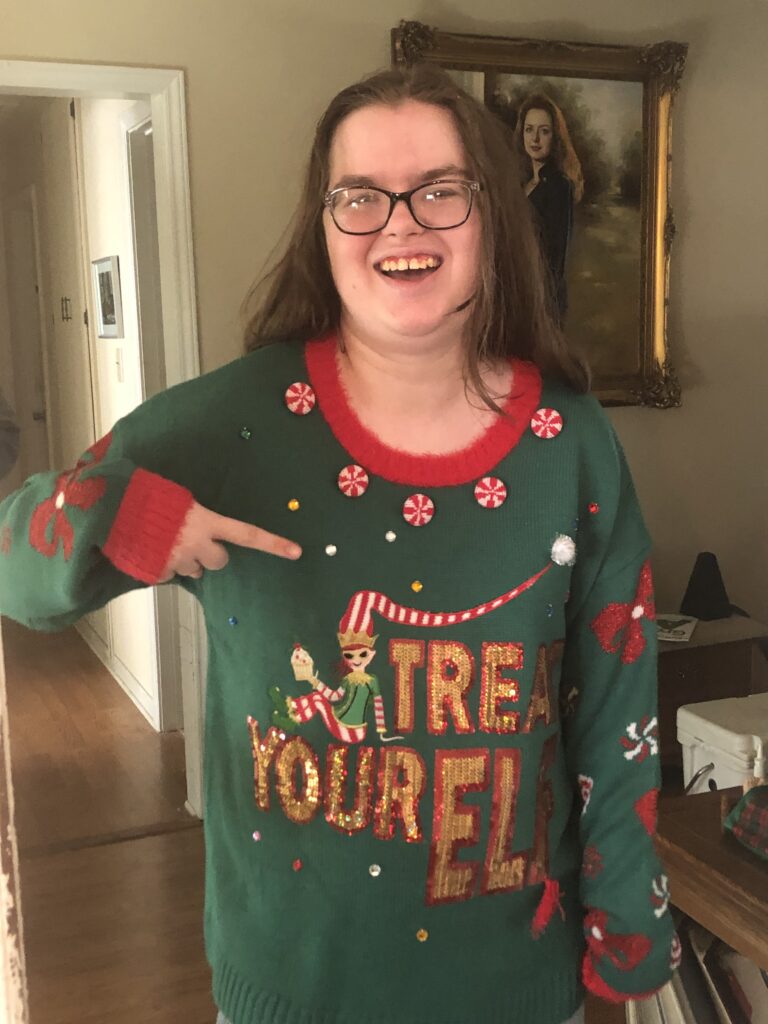 As I write this, Christmas is around the corner, which means having my family together. After last year's Christmas, what I am looking forward to for Christmas 2021 is seeing my sisters, one of them over the weekend before Christmas, and the other one on Christmas day. But that's not all! We get to enjoy a couple of new and rather unique traditions we started in our family last year.
I am sure you have heard of gingerbread houses, and you probably have made one or two over the holidays. One of my sisters and I used to make a gingerbread house together every Christmas, but while we were apart during the pandemic, my mom and I discovered Pop-Tart houses! These are gingerbread houses made from Pop-Tart pastries. I like to use the cookies and cream flavor for the roof because it already has a white frosting similar to snow, and I use the chocolate fudge flavor for the walls. Another favorite is the strawberry flavor because the red and green sprinkles on the white frosting give it a Christmas touch. My dad likes to be different, so he goes with wild berry, which has his favorite color – purple. Then we decorate our "houses" with candy and icing just like a regular gingerbread house. We like to turn this into a contest to see which house is most creative.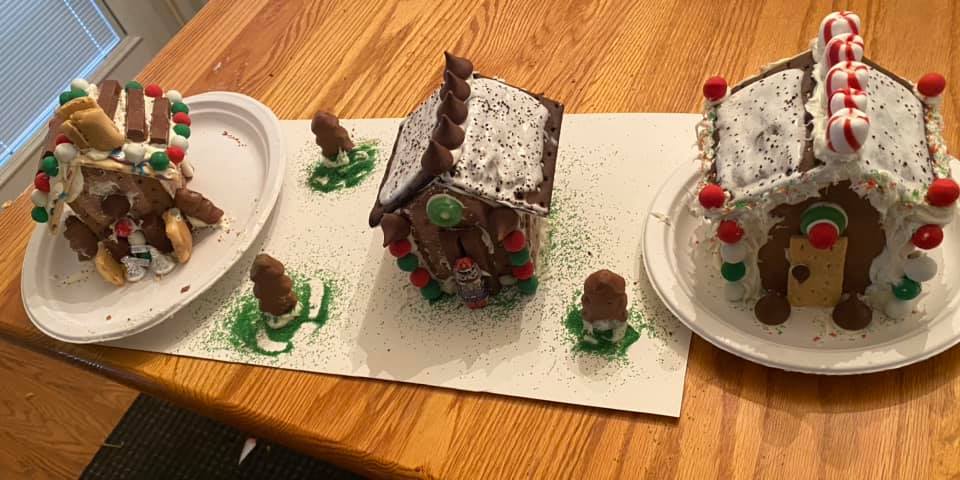 Another new tradition we started during the pandemic is making "naughty" and "nice" pizzas for our Christmas dinner. Last year my parents decided to replace a traditional turkey and dressing or ham and sweet potato souffle with something my brother and I would enjoy eating: pizza! The "nice" pizza has just red and green toppings, basically only pepperoni and basil along with the sauce and cheese. The "naughty" pizza has pepperoni and basil as well as sausage, red and green peppers, tomatoes, and green onions. These are all red and green toppings, plus sausage to be the coal and green onions to be stinky! After all, it is a "naughty" pizza, like the Grinch. Each one of us makes either a "naughty" or "nice" pizza. I look forward to making and eating a "nice" pizza for Christmas.

However, I think what is most exciting to me is the big tradition of opening our presents and finding out what we have under the tree and inside our stockings on Christmas day. Last year we needed to use Zoom to see my sisters on Christmas. This year we will spend the Saturday before Christmas with one of my sisters and her husband who live in Atlanta. We plan to play fun card games and charades while we eat chicken and chocolate chip cheesecake. My other sister and her husband will come down for Christmas day. While they are here, we will open the rest of our presents, build Pop-Tart houses, and make our "naughty" and "nice" pizzas.

I just realized that our new traditions this year still involve delicious food and quality time. Being able to be together around the holidays makes me think of Psalm 133:1, "How good and pleasant it is when God's people live together in unity!" I hope you will get to enjoy your holiday traditions and spend Christmas with your loving family too!