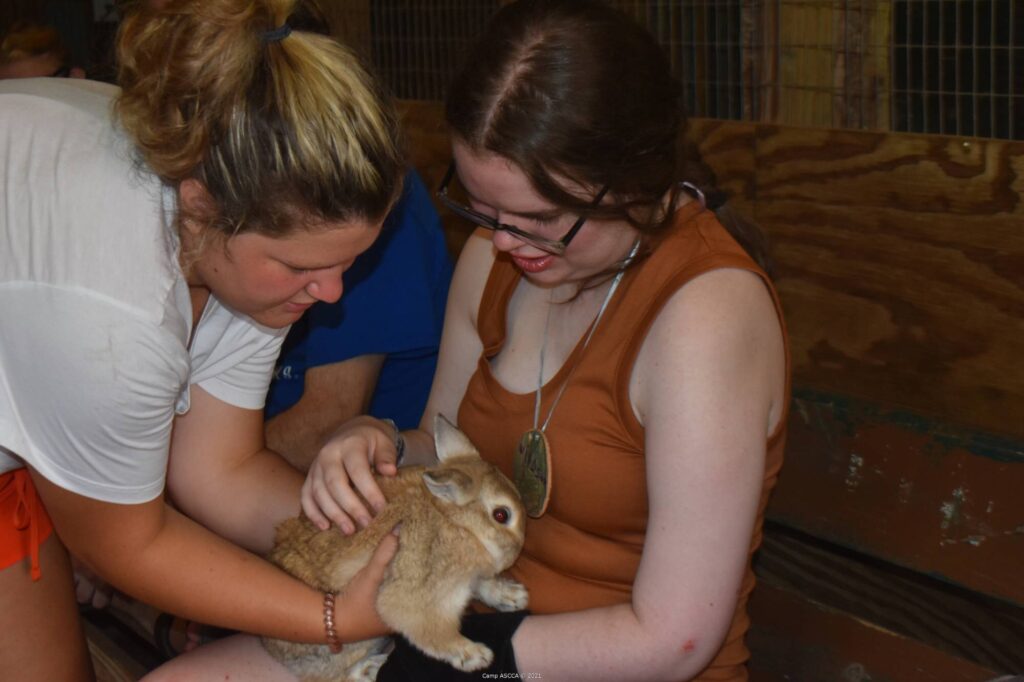 If I could write about all the wonderful experiences I had during my week at Camp ASCCA this past August, my blog would never end! Instead, I just have to take them a few at a time. In my last blog, I described my top four activities from camp. Now I will share with you my next three favorite activities: the scavenger hunt, the Demo Farm, and the boat ride.

The scavenger hunt kicked off the week on Monday and took us all over camp. It was a '90s theme, so we had to find hidden characters from 10 different shows from the 1990s. We hunted for the cartoon characters in "Pinkie and the Brain," "Animaniacs," and "Hey, Arnold," just to name a few. I was born the last year of the 1990s, so it was a bit difficult to spot characters from shows I never even watched. However, I was actually able to find Wakko from "Animaniacs," Dexter from "Dexter's Laboratory," the main characters from "Spongebob Squarepants," and several babies from "Rugrats" because my older siblings introduced me to those shows when I got older. It turns out that the scavenger hunt was a lot of fun after all!

Another fun activity was our trip to the Demo Farm. That was on Thursday, so that was toward the end of my week. I love animals, so of course, I loved the farm! We got a chance to pet animals that we would normally not even get to see in our everyday lives. We met Walmart the chicken (or was it a rooster?), Ashley the cow, and Clyde the bunny, who was my favorite. He also seemed to like me. We also met a pig, a goat, and a sheep, but I do not remember their names. They were friendly, though.

Did you know there are 263 species of fish in Lake Martin? I learned that particular interesting fact while on a relaxing boat ride. It was nice and slow and peaceful, but we still wore life vests for safety. It was during sunset, so it was one of the most beautiful views I have ever seen. The boat was big enough to hold groups from two cabins, and the counselors kept us entertained with a guessing game of facts and trivia about Camp ASCCA and the lake.

The scavenger hunt, Demo Farm, and boat ride were fun and educational. As I've said before, it's really hard to narrow down my favorite activities from camp. So much is packed into one week! I love how Camp ASCCA combines fun activities with a bit of education too. We learn about animals and nature while going on boat rides, taking nature tours, and petting animals. You don't realize you're learning because you're having so much fun! Isn't that always the best way to learn?