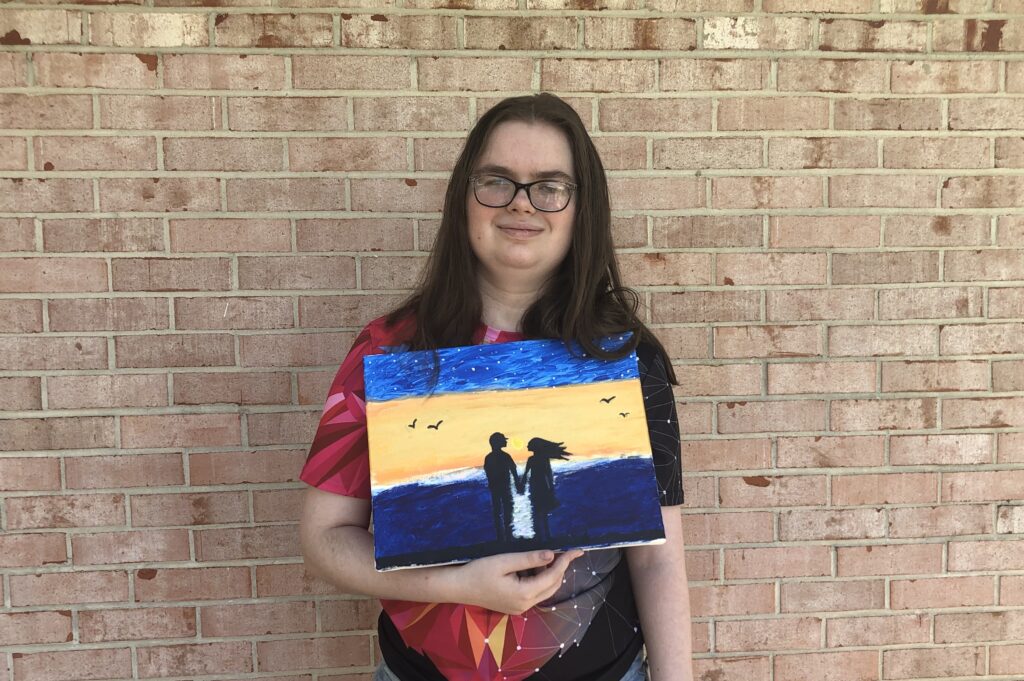 Ever since I graduated from high school in 2018, I have more free time at home. At first, I got a little overwhelmed with so much free time, but eventually, I was able to organize my day in such a way that is easy. I created a daily routine of different things for me to do so I won't get bored and so I can reach my goals. My daily schedule includes morning, afternoon, and evening activities.
In the morning the first thing I do when I wake up is feed my two dogs, Scout and Lexi. Watching them race down the hallway to their food bowls is one of the best parts of my day! After they eat, which doesn't take long, I eat my breakfast. Then Scout and Lexi play while I watch classes online until lunchtime at noon. Social psychology fascinates me, and several online classes are free. After lunch, I feed Lexi her lunch. She is a tiny three-and-a-half-pound Yorkshire Terrier, so she cannot go too many hours without food. As a result, she gets four tiny meals each day rather than one or two big meals.
Afternoon activities kick off with occupational therapy, which I do on my own or with my mom's help due to my condition. I have certain exercises for my left arm to increase its strength and flexibility. Promptly at 2:00 p.m., my mom helps me put on my left leg brace and shoes so I can walk down the hill to get the mail. Getting the mail is one of the chores that I really enjoy. I frequently take photographs of the trees or sky or flowers because nature often provides inspiration for my art. Once back inside the house, I read for a while and then spend some precious time working on art in my own arts and crafts room because my goal is to exhibit and sell my paintings at some point. Painting and doing crafts are so much fun! I especially enjoy the crafts sent by Camp ASCCA each month. After that, I usually play my favorite video game, Sims, for a while.
The evening begins at 5:00 p.m. when I feed the pups their meal. I help my mom with supper, and we all eat as a family at 6:00. After supper, I exercise on the treadmill as physical therapy for my leg. My goal is to be up to three miles by July, so each week I increase the length of time that I walk. I am up to 1.73 miles this week. Walking on the treadmill is always part of my preparation in the months leading to Camp ASCCA each summer so I will have good stamina for camp!
Although I play with the pups a little throughout the day, by 8:30 p.m. they are ready to run, do their zoomies, play fetch, and get more of their energy out. While they rest up from their workout, I use my cell phone to play brain teasers and games on the Luminosity app. After playing three games to exercise my brain, I then start what I call "Power Hour." This is the final hour of the evening before getting ready for bed when I do whatever I want to do for an hour. It could be watching videos on YouTube, reading another few chapters, spending a bit more time on art, playing more video games, or just doing something new. My "Power Hour" ends at 10:00 p.m. when I feed Lexi her final little meal and then get ready for bed myself. I end my day at 11:00 p.m.
I like having a daily routine to keep me busy and focused. Ephesians 5:15 reads, "Look carefully then how you walk, not as unwise but as wise, making the best use of the time because the days are evil. Therefore, do not be foolish, but understand what the will of the Lord is." A routine helps me work on things that are important to me. If I didn't have a set schedule, I may forget to do the things that should be done but aren't very much fun. I want to make the best use of my time and plan and schedule wisely. I highly recommend a good routine to ensure you stay focused and reach your goals, whatever they may be.