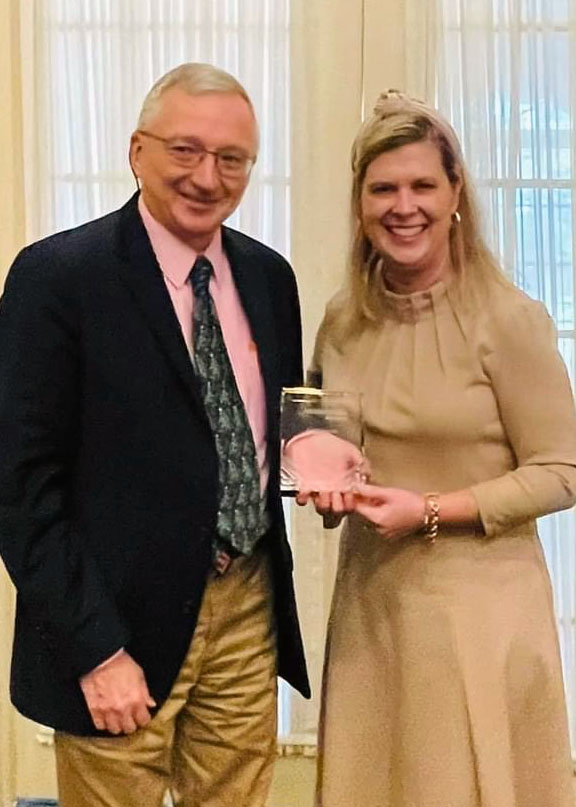 Easterseals Alabama annually hosts an award luncheon. During the luncheon three prestigious awards are given out.
Camp ASCCA nominated Dr. Steve Burak for the Gold Award. The Gold Award is presented to volunteers who have contributed in a significant manner to the work of Easterseals for no less than five years.
Dr. Steve Burak is a Camp ASCCA Board member, as well as a donor and volunteer. Not only does Dr. Burak personally contribute his time, he and his family have personally financially contributed to various Camp projects. One of his daughters was also a camp counselor for a summer!
Dr. Burak has been a leader and supporter especially in determining Camp ASCCA's long-term future plans and projects. His guidance has been particularly instrumental in preparing for capital projects that involve land and forests. Dr. Burak has a strong belief in supporting organizations that show true impact, are transparent in funding, and make a difference in people's lives. We are honored to have him as part of the Camp ASCCA family.
Dr. Steve Burak has proven to be a very positive board member and has always shown a willingness to assist in any area of need. Today we honor you for your years of service and your wonderful financial contributions – especially the most recent one, a sponsorship of a cabin in memory of his wife Pat at the upcoming "parent campground."