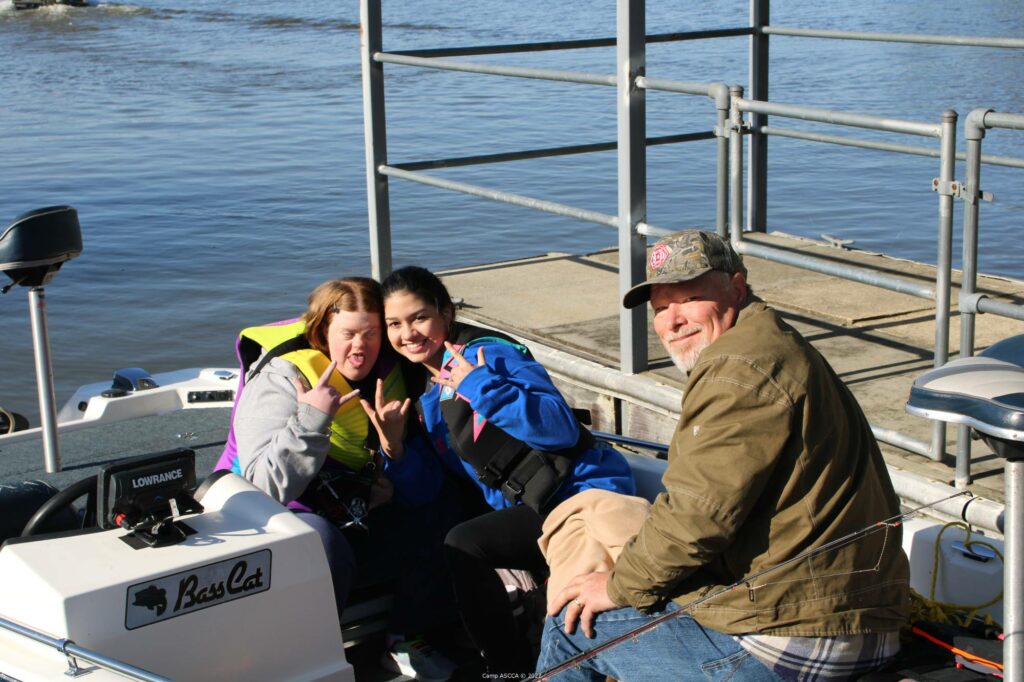 Fun Fish Weekend was everything and more. We have been awaiting this weekend since last's year Fun Fish ended. Campers showed up to check in on Friday with fishing rods in one hand and tackle in the other ready to fish the weekend away.
To kick off our weekend we had a Talent Show at the OutPost on Friday night. Our campers pulled out all the stops with everything from singing and dancing to the National Anthem and banjo-playing. We always knew Camp ASCCA had the most talented group of people.
Saturday morning started bright and early, and the excitement to go fishing was hard to contain. Some campers started the day fishing on bass boats and the ASCCA Tritoon, while others stayed at the dock or headed to the pond to hopefully catch lots of fish! After fishing for a couple of hours everyone headed to the dining hall for a bite to eat and then a quick nap in the cabins.
We met back up after rest period, and got on with the rest of the day! Due to the wind being so strong, we decided it was best for boats to not go out on the water, so instead, we opened the zipline, made Arts & Crafts, and continued to fish at the dock and pond.
No weekend at Camp ASCCA is complete without an ASCCA dance so that's exactly how we ended our Saturday night. We danced the night away, laughed until our bellies ached, and made memories that will last a lifetime.
Before we went our separate ways on Sunday, we had a little more fun going out on boats to fish, fishing at the dock and pond, and hanging out in the game room. During check out we gave awards to Carrie for catching the biggest fish, Dani won the award for female with the most fish caught, and Justin won the award for male with the most fish caught.
We could not have asked for a better weekend! Time spent at Camp ASCCA is always time well spent.