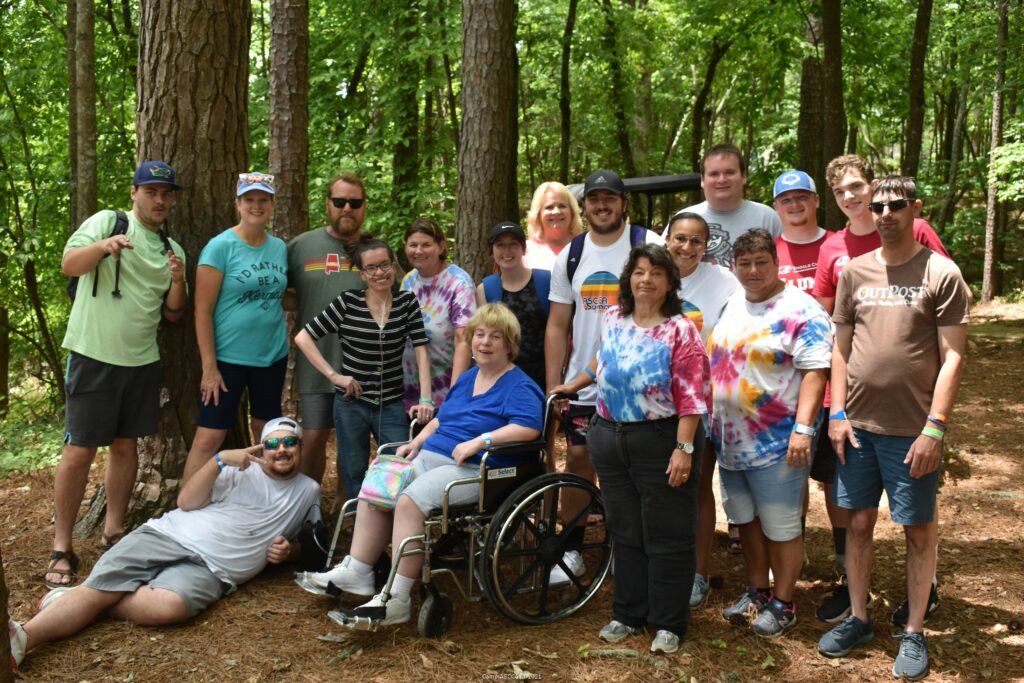 This past weekend was the Hall Foundation Camp. The therapeutic recreation participants from the Muscle Shoals and Dothan Park and Recreation Departments came to Camp ASCCA and stayed Tuesday-Friday. The therapeutic recreation class students from the University of North Alabama were also here as volunteer counselors and staff members.
Campers arrived Tuesday around 2 p.m. and began getting settled in their cabins. After getting settled in campers had the option to participate in free choice activities. Their options were putt-putt, the Wii room, or the gym and game room. After dinner everyone made their way to the Outpost for a concert with The Lacy and Todd Duo.
The first full day of Camp started early with flag raising, breakfast, and the first program rotation of the day. One group went for a boat ride while the other got to play and hang out at the splash pad, and then vice versa. Before dinner everyone had free choice activities which included, the pool, demo farm, putt-putt, and archery. We of course ended the day with a talent show!
Thursday morning kicked off the same as every morning at Camp ASCCA with flag raising and breakfast, and then breaking into your program rotations. This morning one group went to ride the zipline while the other was swimming at the pool and then they each did the opposite on the second program rotation.
For free choice activities before dinner campers got to choose between the pool, the gym and game room, putt-putt, and tubing on the lake!
Of course, no week at Camp ASCCA is complete without having a dance to wrap up the most fun week!
Click here to see more pictures from this week.