Camp ASCCA is always magical, but Christmas at Camp ASCCA is next level. Holiday lights glisten in the dark, trees decorated in every corner, and our very own Candy Cane Lane. Camp ASCCA Christmas is better than the rest.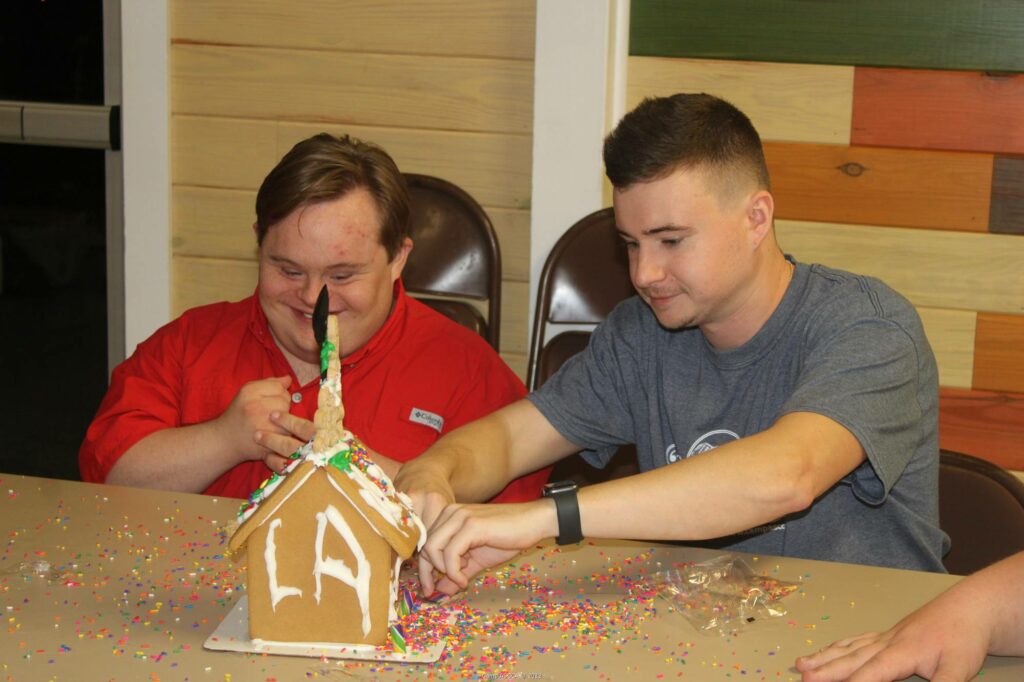 Campers arrived Friday evening, met their counselors, and settled into their cabins, eager to kick off the weekend. After dinner we participated in a classic, building, and decorating gingerbread houses and cookies. The activity was sweet, but the icing was sweeter.
Saturday morning, campers and counselors were buzzing about the activities planned for the day. After breakfast everyone made their way to the gym for our one-of-a-kind Christmas Carnival. The carnival included activities like a life-sized snow globe, writing letters to Santa, ornament making, and more. We even had a guest appearance from a snowman and the Grinch. Rumor has it Santa and Mrs. Claus even stopped by.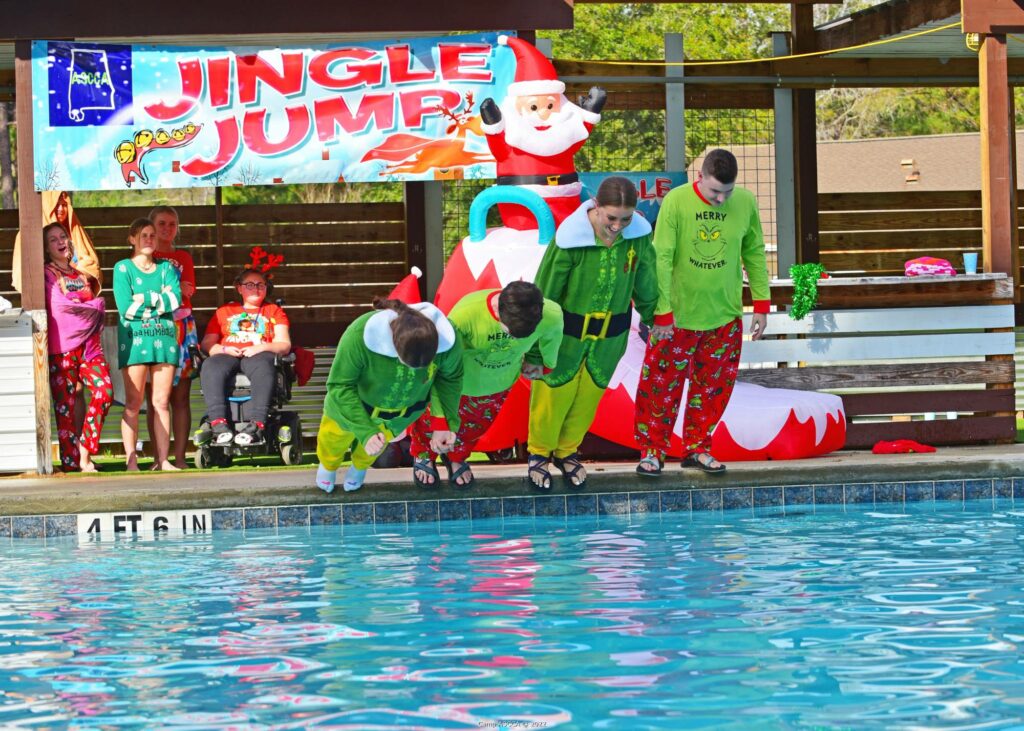 Saturday afternoon we had our 8th annual Jingle Jump. Jumpers got dressed in their best Christmas outfits and made their way to the pool. One by one they made the jump into the cold pool, though the water was frigid, it was bearable because everyone was being cheered on by our campers and other staff members. We had 34 fundraisers and have raised over $50,000 and the amount is still growing. You can still donate here.
Though our time together was coming to end by Saturday night, that did not mean the fun was stopping. Everyone made their way to the Bck4T to welcome back Sam Burchfield and the Scoundrels. At the Bck4T we took the theme "Confetti Christmas" to the next level. Over 100 pounds of confetti was blown around and campers even had a chance to win prizes if they found the lucky confetti pieces! Campers and staff had the time of their lives, and we're sure they'll be finding confetti for a while.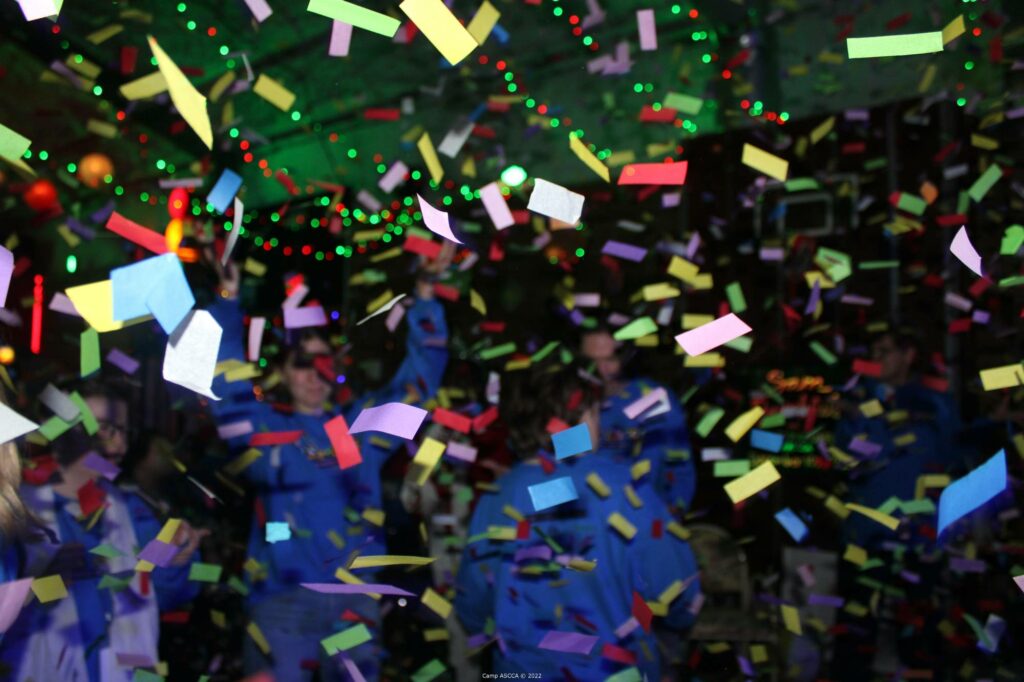 Weekends at Camp ASCCA fly by, and Christmas Weekend was no different. Sunday morning after breakfast before parting ways we had time for one last activity, a talent show! We've said it before, and we'll say it again, Camp ASCCA has the most talented people around Lake Martin.
Though the weekend is over, we leave ASCCA will full hearts knowing we made the most of our time together. We're ending 2022 on a good note. Until next year, friends.