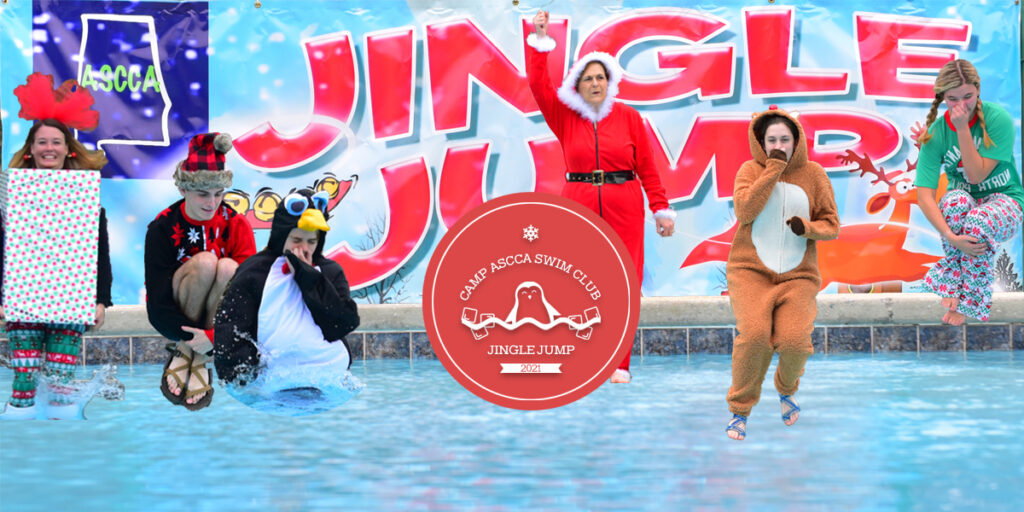 Our 7th annual Jingle Jump is quickly approaching! Jingle Jump is Camp ASCCA's biggest fundraiser. Each year individuals and teams raise money to cover an ASCCA campership for the upcoming summer. The campership will allow campers who may need financial help be able to come to Camp ASCCA for a week. During their week at Camp they are able to experience unique outdoor activities that are accessible to all, that they may not typically be able to do elsewhere.
Jingle Jump always brings a big crowd to Camp ASCCA as everyone looks forward to seeing our participants jump into the cold Camp ASCCA pool.
Last year we raised over $33,000 for our campership fund, and we hope to exceed last year's donation. We are so excited for this year's event, and cannot wait for Jingle Jump to be here.
If you are interested in starting your own fundraiser or donating click here.