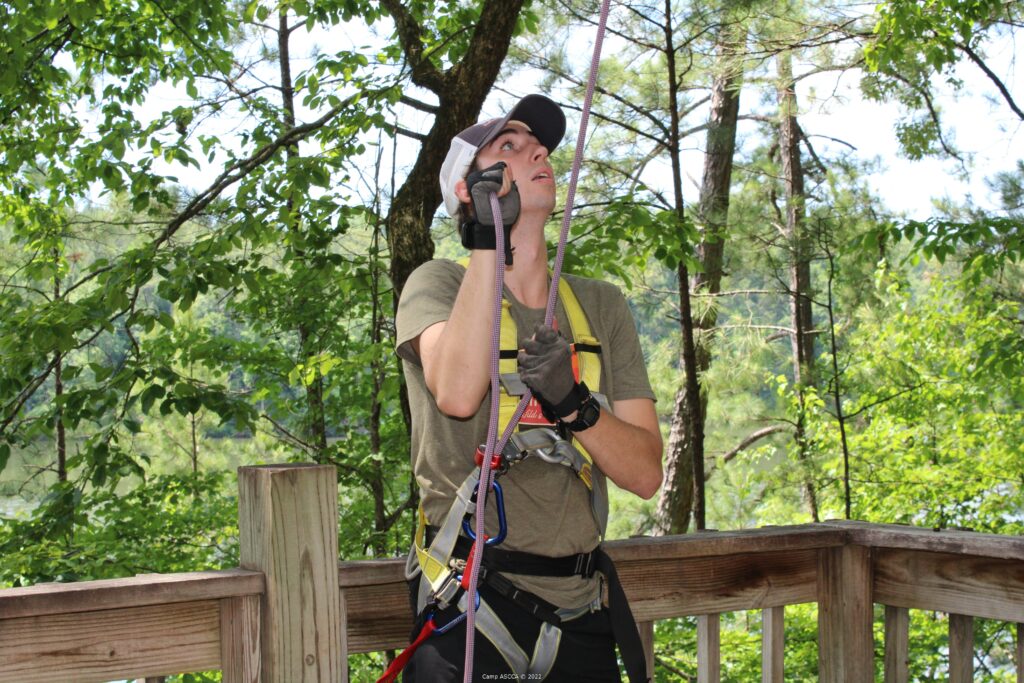 Join us in welcoming Bryce Bernard to the adventure program staff! Bryce is returning to Camp ASCCA for his second summer. He was a counselor in 2021, but he is looking forward to being on program staff this year.
Bryce is from Chicago, IL, and is attending Auburn University pursuing a degree in special education. Bryce applied for Camp in 2021 with the hopes of gaining experience in his future career, and being able to give opportunities to campers that they would not typically have.
He says, "I'm most looking forward to adventure staff because you get to see campers overcome fear and challenging themselves in a way they haven't before; it's rewarding."
Bryce is most looking forward to session two and five this summer because it's full of campers that have been coming for years, yet they still find the same joy in being here and the activities.