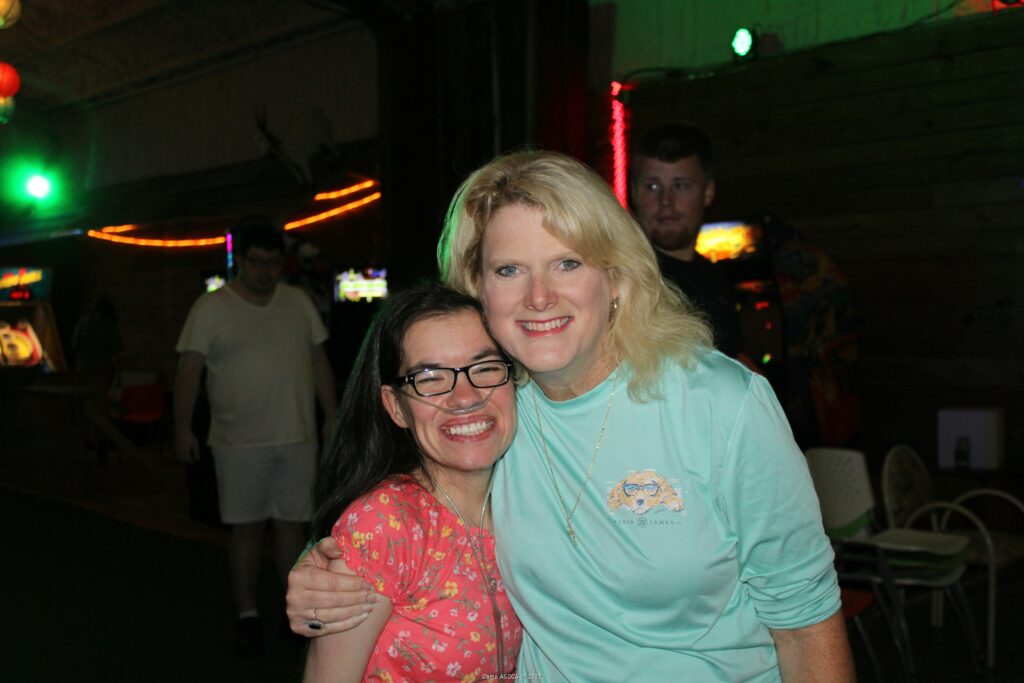 Jennifer Adams is no stranger to Camp ASCCA. During the week of the Hall Foundation, Jennifer made her way back to Camp ASCCA as the Adaptive Recreation Coordinator of the Muscle Shoals Parks and Recreation Department.
Jennifer worked at Camp ASCCA in the 80s in multiple positions, her sister also attended as a camper, and her dad was a board member. She says that Camp ASCCA set the precedent for the career she is in now, working with adults with disabilities.
Every camper that Jennifer was around changed her life, and she learned so much from each individual. The campers love unconditionally, they know how to have fun, and they will build genuine relationships with you. Our campers accept you for who you are, and they want you to do the same for them.
Jennifer says, "If you're thinking about working at Camp ASCCA come. If you're thinking about sending your children here, it's the best place on earth. Just come and experience Camp ASCCA."