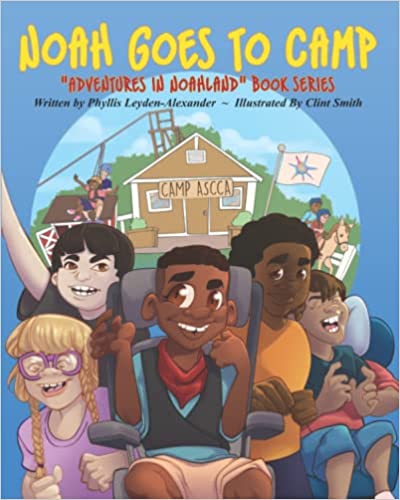 Noah Goes to Camp written by Phyllis Leyden-Alexander, Noah's grandmother, dives into what life is like to have a disability. And though we may be different, we are more alike than you would think. 
Noah was born 14 weeks premature, weighed 1 lb 10 oz and was over 12 inches long. After spending 22 weeks in the NICU, Noah was strong enough to go home. 
Noah's mom Naomi has given the world to her son and makes sure he lives a life just as any other kid would. Noah attended Camp ASCCA over 200 miles from his home. His mother had attended summer camps as a kid and wanted the same special experience for Noah.
During Noah's week at Camp ASCCA, he was able to experience things that he had never done before. He went ziplining, horseback riding, made arts and crafts, cooled down in the pool, pet various animals at the demo farm, and more.
Phyllis Leyden-Alexander was born and raised in New York City. She is an entrepreneur, avid reader, and author of the first entry in the Adventures in Noahland series, "Different but the Same".
To purchase Noah Goes to Camp click here. To obtain more information about Noah and his mom, Naomi click here.