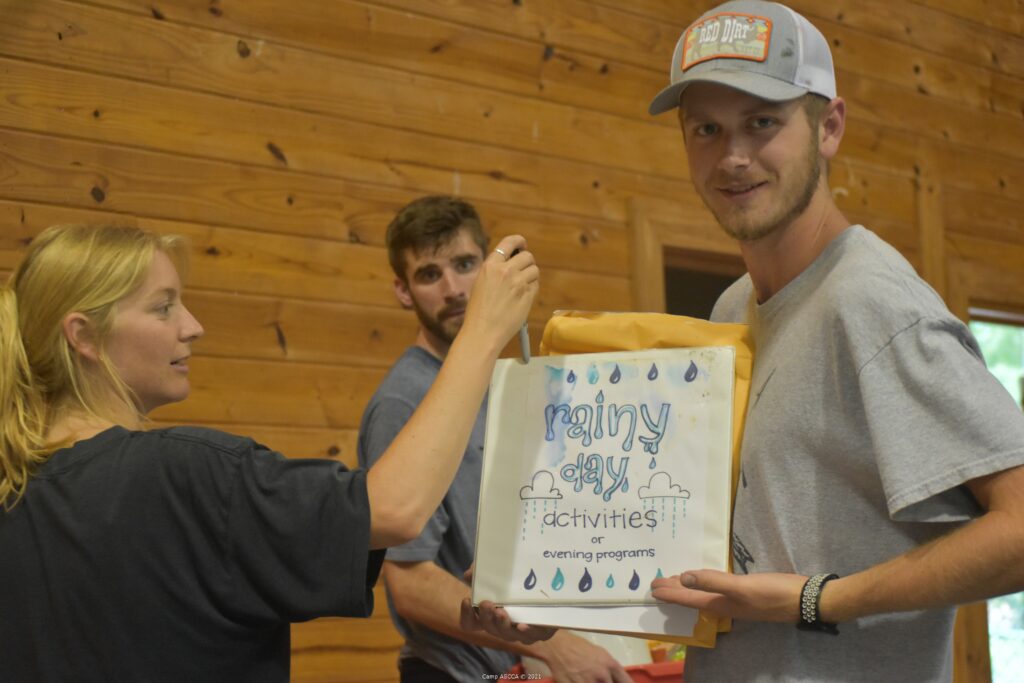 The weather during summer time in Alabama can be quite unpredictable. Even on sunny days, a summer shower is likely to come around! Worry not because our program staff knows exactly what to do! When bad weather comes around camp, our program staff quickly plans for more fun activities to be held indoors.
As everyone safely gathers in the pavilion, we split into our activity groups. This week our program staff put together a few games known as Minute To Win It! This game requires team effort and a lot of cheering! Games such as elephant tennis, shake your booty box, bubble track, and rock paper scissors were enjoyed by all. Our program staff members demonstrate each game for the entire camp crew. Starting off, we had Billy and Justin showing us the best way to blow a bubble and race it across the gym floor. Talk about concentration! Virginia and Kathryn then showed us the appropriate way to sling that elephant trunk to knock over three cups. These girls were the epitome of precision! Austin and Tommie were up next, giving us examples of what to do and not do with the booty box games! Those boys sure did shake some tail feathers.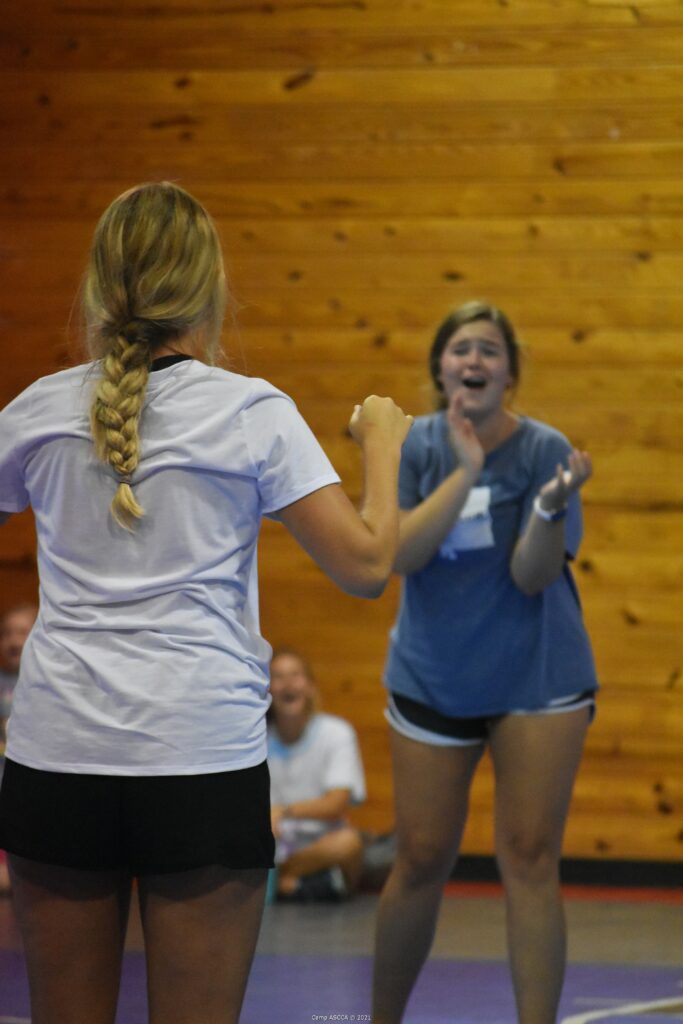 Regardless of the weather, this camp sure can bring the fun. Though we all enjoy our outdoor activities, an hour or two in the gym can be a blast too! Watching the competitiveness of the campers and counselors is a priceless experience. We may root for our own cabin or group, but being together as a whole camp is amazing. Thank you program staff for putting on a GREAT show and being the best hosts for MINUTE TO WIN IT!!!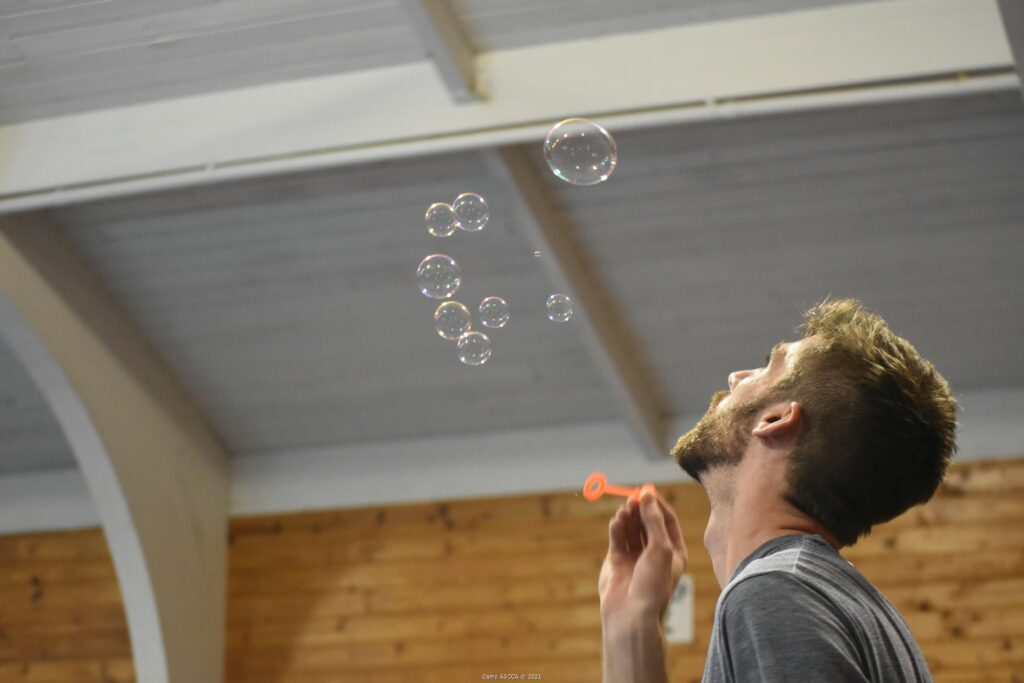 Madi Davis, PR
Summer 2021