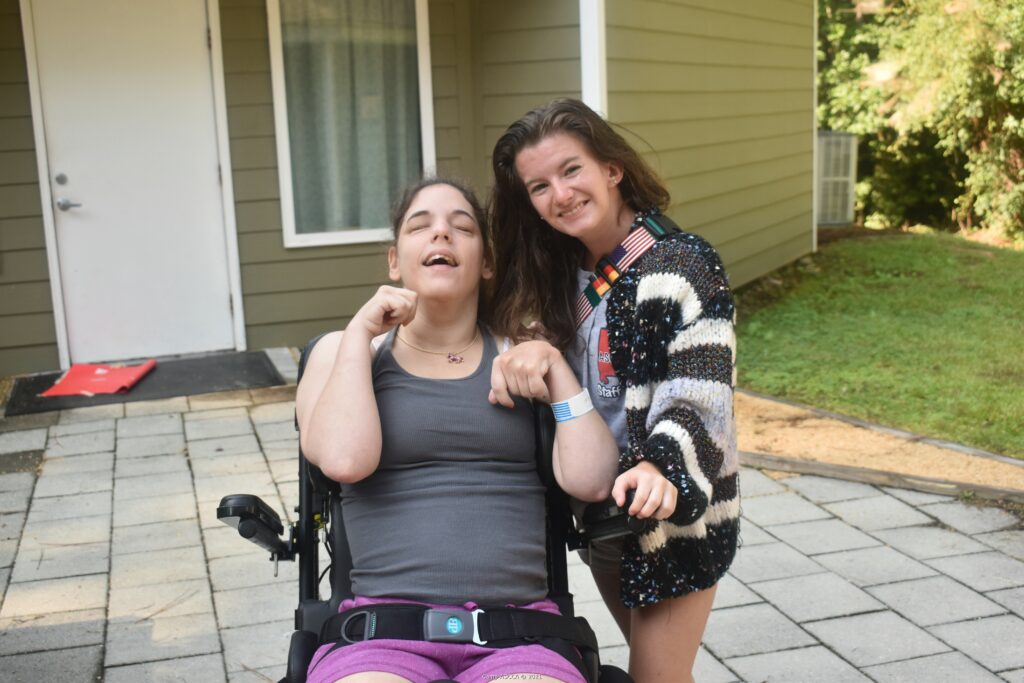 This week, Camp ASCCA hosted Teen Week which was full of many great surprises. One of the best surprises from this week came from this year's crowned prom queen, Noel. During the talent show on Tuesday night held at the Outpost, Noel and her Moundville cabinmates preformed her original song "Somewhere Over Camp ASCCA", and needless to say her song resonated with everyone around. This morning, I had the exciting opportunity to talk to Noel in depth about the song she wrote. Inspiration struck Noel to write "Somewhere Over Camp ASCCA" in the most unexpected way. Her mom was vacuuming the house while humming the tune "Somewhere Over the Rainbow" when Noel and her mom, Meg, started talking about camp around the time of last year's virtual talent show.
From that moment on, the idea was born, and a week later "Somewhere Over Camp ASCCA" was written. When Noel found out that she would be able to return to Camp this summer, she knew she needed to showcase what she had written over the past year. Noel absolutely loved being able to share the impact that Camp has had on her life through the gift of music. She further explained, "Out of the entire song, the lyrics '[o]ver winding roads, it calls my name. Since the first time I went there, I haven't been the same'. The Wizard of Oz is my favorite movie because it reiterates the fact that there's no place like home, and there's truly no place like Camp. I was extremely nervous for my first summer at Camp in 2009 because I had not been away from home in such a manner before, but it turned out being the best decision I have made. I will always remember my time here and the friendly staff that makes Camp truly feel like home. From my first summer, to winning prom queen now twice, every summer is a blessing being here". After I finished speaking to Noel about her song, she became emotional because she felt appreciated to be interviewed, and that she was elated for her song to be shared with even more of our ASCCA family. Below are the lyrics of "Somewhere Over Camp ASCCA" by Noel Johnson.
---
Somewhere Over Camp ASCCA by Noel Johnson
Somewhere in Alabama on the map, There's a place that I love to go in Jackson's Gap. Over winding roads, it calls my name. Since the first time I went there, I haven't been the same. The people are like family the friends I've made will always stand beside me. They love me and they care for me. They cheer me on and hold my hand and gently guide me. Somewhere deep in my heart it beckons me to the place that I love, the place where I long to be. Somewhere over Camp ASCCA on the lake, we'll sing songs and have fun, and our bonds will never break. If I can always come back here, then I know I can wait another year.
---
Noel's song is truly a gift to all, and perfectly expresses the true importance of Camp ASCCA. I am beyond thankful to speak with her today, and her joyous presence has lightened up every room she has been in this week.
Campbell Morgan, PR
Session Three
Summer 2021