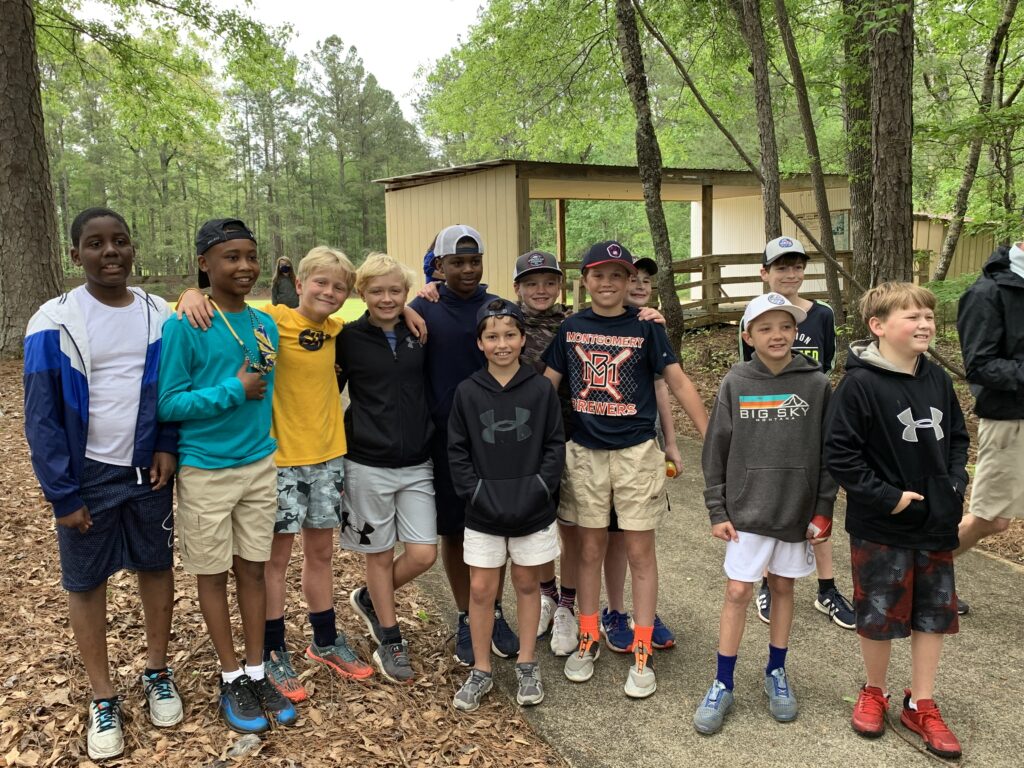 Last week we had some 5th graders come to Camp ASCCA for St. James Environmental Science Camp! They arrived at Camp on Wednesday and went straight to their cabins to get settled and then we had a quick orientation to get everyone acquainted with Camp ASCCA and the rules.
The students were spilt into five groups and some groups played kickball while the others did teambuilding exercises and then vice versa. The first day ended with some free play and karaoke on the Big Stage.
The first full day at Camp was packed with five program rotations. The programs consisted of canoeing, ziptower, living streams, forestry, and step out and fish. It was a day full of educational, but fun activities that everyone enjoyed. Students even had the chance to jump on the bungee trampoline and have a little free play.
Before parting ways on Friday, we had ballfield games which were the perfect way to get all the energy out before departing safely to home.
The St. James Science Camp visits Camp ASCCA every year, but due to COVID-19 they were not able to come last year. It was nice to have this group back at Camp and have a fun filled getaway.