Who is Exelon?
The Hillabee Energy center located in Alexander City, AL is home to one of Exelon Generation's power units. Exelon is a natural gas fueled power plant that provides electricity to the local power plants. With a staff of 28 employees, Exelon is open 24 hours a day, 7 days a week. Every hour, the plant provides enough energy for as many as 800,000 houses.
Exelon's Partnership with Camp ASCCA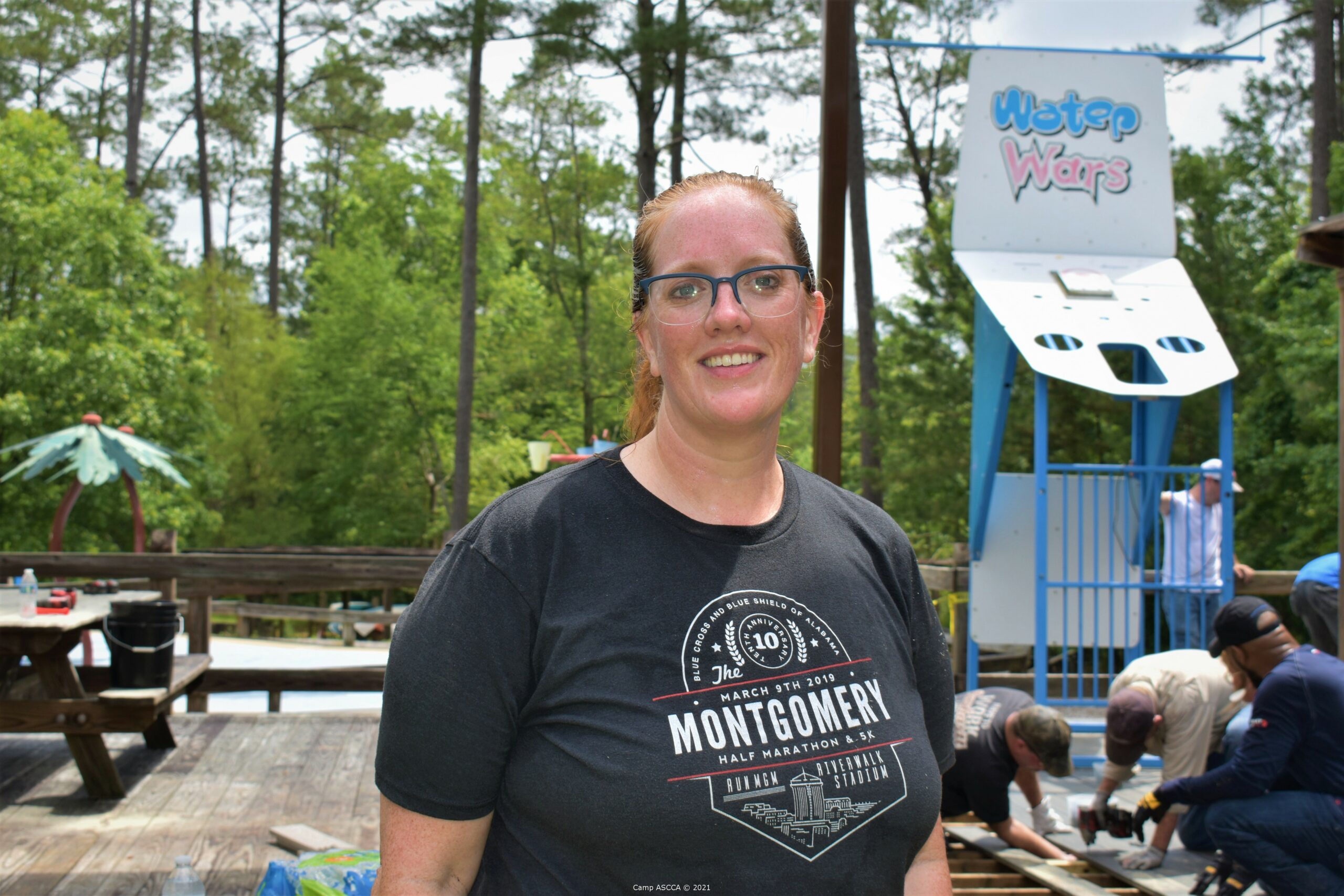 Five years ago, Bonnie (pictured left), a control room operator, was looking for local organizations the company could volunteer at. When she made her search known a co-worker told her, "if we go to Camp ASCCA, I'll come", and from there the partnership was born. Since then, the Hillabee Energy Center's employees have formed a great admiration for ASCCA and find such joy in being able to help out wherever they can.
The Exelon team makes a few trips to ASCCA annually helping with various tasks. In the past, they have served and met campers at ice cream socials, but primarily visit on the basis of construction. Exelon has rebuilt wood walkways at our miniature golf course, splash pad, bridges, and is currently working to complete the splash pad deck, all within the past five years. With the severity of the COVID-19 pandemic last year, the team was not able to visit, so they graciously donated lumber to support our ongoing projects. We are so thankful for all of Exelon's generosity as their impact on our campgrounds will make a lasting impression for years to come.
Check out https://www.exeloncorp.com/locations/power-plants/hillabee-generating-station for more information regarding Exelon.
---
Campbell Morgan, PR
Summer 2021