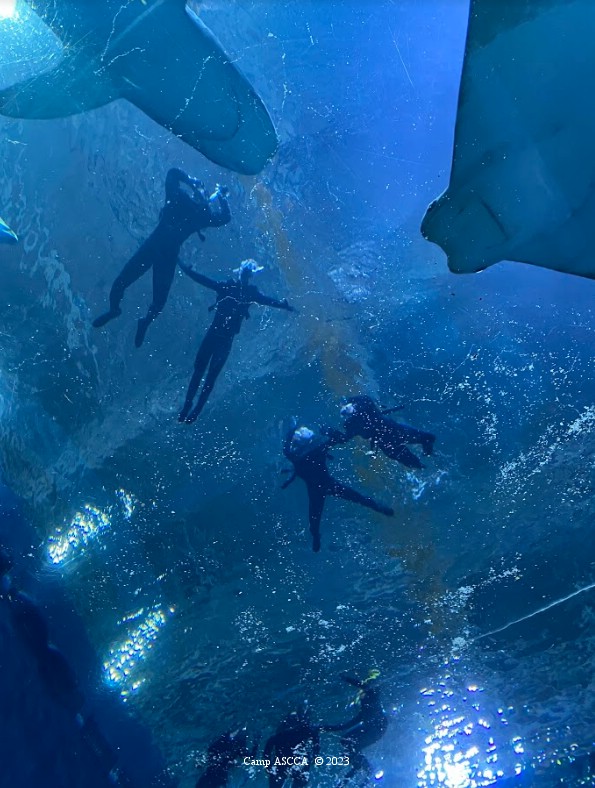 We took our first ASCCA Outing of 2023 to the Georgia Aquarium. Members of our full-time staff and a few campers and their families had the opportunity to explore the aquarium and all the wonders of the ocean.
After exploring all the exhibits at the aquarium and sitting front row at a dolphin show, we headed upstairs to get checked in for our journey with gentle giants. Those participating went behind the scenes to watch an informational video, change into their wetsuits, and get ready to swim with creatures of the ocean.
Campers and their families got to swim with manta rays, whale sharks, zebra sharks, sea turtles, and thousands of other fish. The exhibit they swam in contains 6.3 million gallons of water and ranges from 20 to 30 feet deep.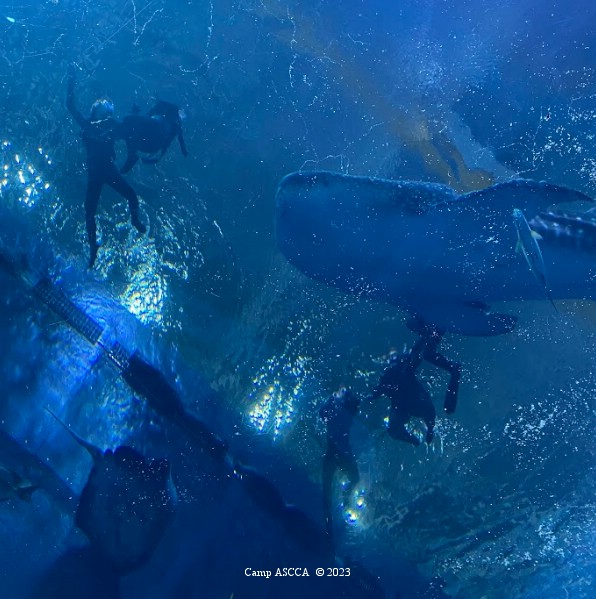 During the swim, we followed them around throughout the exhibit and watched them encounter all these incredible animals. Each camper came up with a "signal" so that we would know who was who.
It was such a unique day spent with our friends. We are so thankful the Georgia Aquarium invited us for the second year. We had the best time!
To view more pictures from the ASCCA Outing click here.