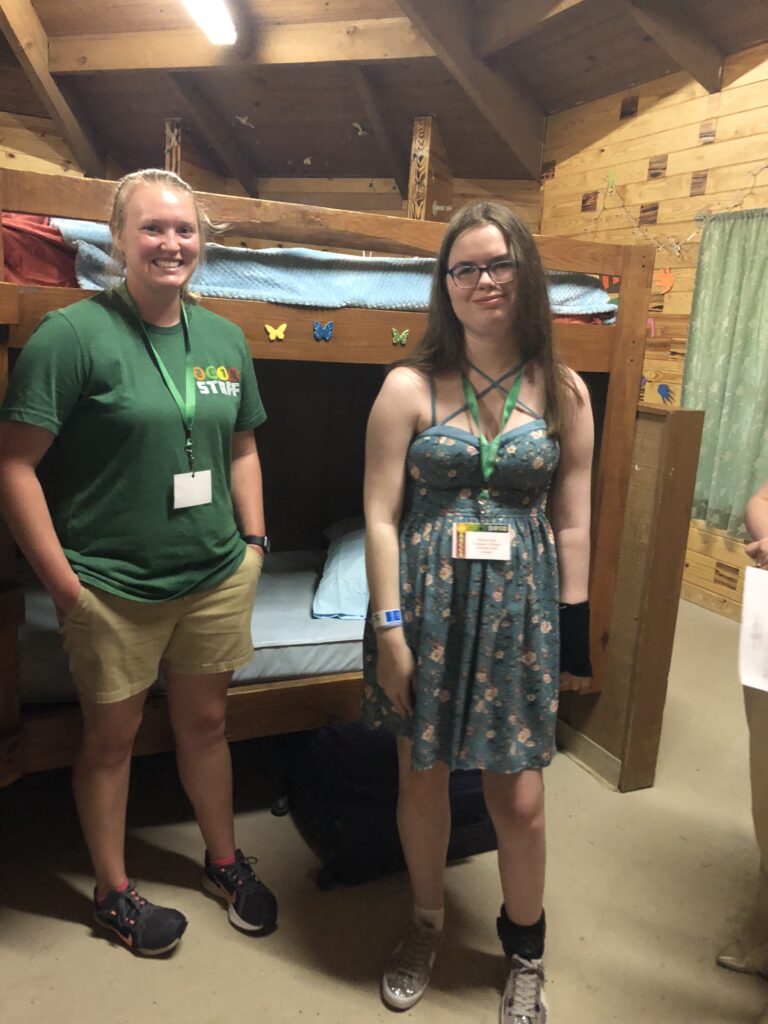 Summer camps are just around the corner! I have already started to pack. Have you? Camp
ASCCA provides many of the basics you will need, such as a pillow and sheets with fun prints you get
to pick out. Their website also has a list of necessities you don't want to forget to pack and a few things
you should not take to camp. Just go to campascca.org and click on Camper Resources for their
handy-dandy packing list.
However, as with any event or situation, people who have "been there, done that" may have a
few additional tips to help newcomers enjoy their experience even more. I attended two summer camps
and one Christmas Camp, so I have learned a thing or two about what I would recommend for new
campers to bring to camp with them.
Here are a few extra items from my own experiences that might prove useful for you:
• Your favorite pillow with pillowcase, so you will feel more at home
• Eye mask, to help you sleep in case you like your room really dark
• Earplugs for showering or sleeping
• Hair dryer, if you have long hair
• Towel to put over your pillow, in case you have to go to bed with damp hair
• Books or magazines, to read for rest period
• Flashlight, in case you decide to color or read during rest period
• Small box with snacks, in case you don't like the choices they will have
• Small alarm clock
• Pool coverup
• Note pad and pencil, to get all your new friends' cell numbers and contact information
Camp ASCCA has great air conditioning for our hot Alabama summers, so you may also want
to pack a few items to stay warm overnight in your bunkroom, especially if you get cold easily.
Here are a few of those suggestions:
• Winter pajamas
• Extra blanket
• Footies, if your feet get cold
This "extras" list is short because Camp ASCCA provides most of what you need. However, if
you are as cold-natured as I am, you will find these little extras very convenient. They may help you
feel comfortable while enjoying all the activities.
Camp ASCCA has a very devoted staff who work to make you smile the whole time you are
there. As long as you have all these things you should have a great experience at Camp ASCCA this
summer. I cannot wait! And who knows, I may see you or even meet you there.