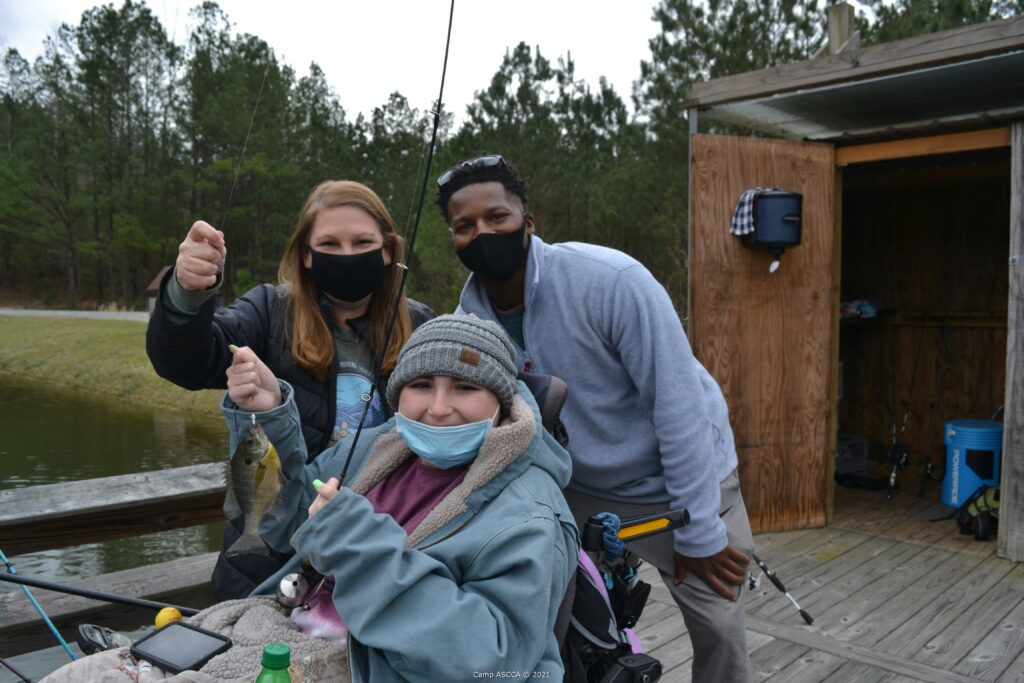 Finally, Family Fun Fish weekend is here! A weekend we have been waiting for since the event in 2020 was cancelled. It is always so sweet to be reunited with our friends after spending such a long time away.
We kicked off this weekend on Friday evening, everyone arrived at Camp around 4 and got settled into their rooms. Some families played a little Putt-Putt while others hung out in the gym and played basketball before dinner.
After dinner we made our way to the BCK4T to play some arcade games and watch March Madness. We hung out with each other and had a relaxing night before everyone went their separate ways for bed.
Saturday, we started our day off bright and early with flag raising, a daily joke, and the blessing before breakfast. After breakfast we dispersed and made our way to free choice activities. Some campers had boat rides scheduled while others jumped on the Bungee Trampoline, played Putt-Putt, and fished at the pond and off the dock. Later in the afternoon the Dunn Center opened, and campers and their families could experience a nature trail, or they could ride the Zip Line.
In true Camp ASCCA fashion we finished off the day with a Talent Show at the OutPost. Our campers are some of the most talented people we know. There was a wide variety of talents shown off at the show, complete with singing, sign language, and even a couple songs played on a Bango!
At the Talent Show we had a campfire to keep warm, roast marshmallows, and even make smores. We ended the night with teaching the families our iconic morning tradition, "Jump on It," and the Goodnight Song.
Sunday morning before everyone left and went their separate ways, some campers did a little more fishing while others chose to hangout in our sensory room. We also gave out awards at the OutPost. Carrie won the female with the most fish caught, Matthew won the male with the most fish caught, and Blake won the biggest fish award!
All in all, it was the perfect weekend spent at Camp ASCCA doing all the fun things and spending time with campers and their families.