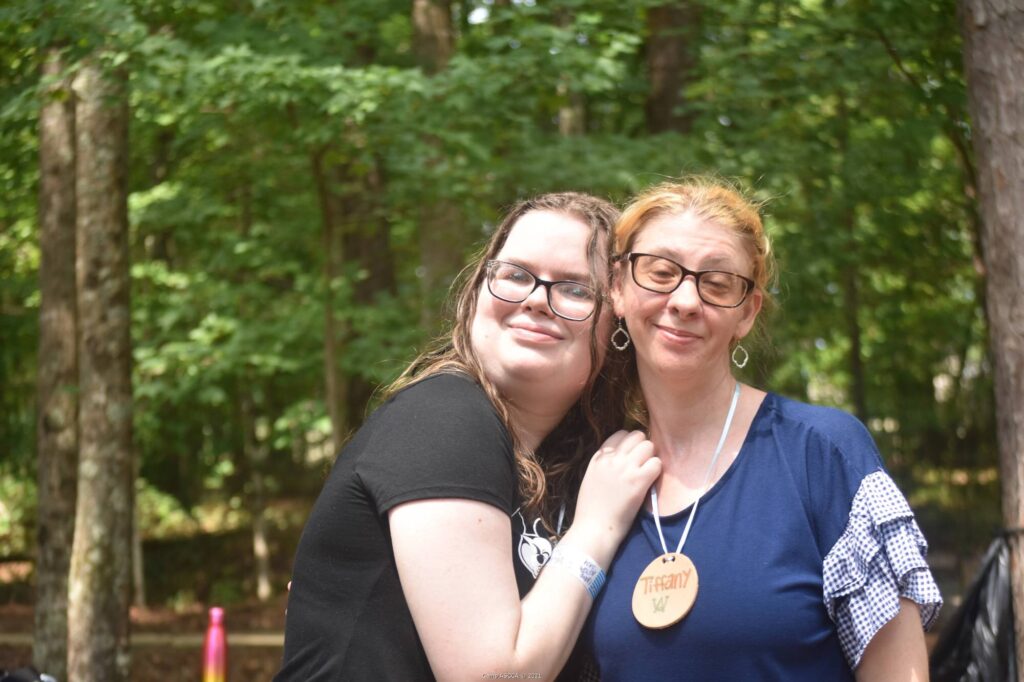 At Camp ASCCA cell phones and other electronics are not allowed, unless it is a medical necessity such as a talker, which is a tablet that nonverbal campers use to communicate. It made me think how electronics affect our minds in ways we probably would not notice until we go without them for a while. I did some research when I got home, and I found out there are some benefits to a week without electronics, both mentally and physically, that being at Camp ASCCA makes even better.
Going without electronics for a week can reduce stress and anxiety by giving your brain time to relax. Being at Camp ASCCA during that week enhances the stress-free relaxation of no electronics as we are surrounded by beautiful scenery, fresh air, fun activities, and friendly people by the lake. Leaving our cell phones at home gives us a chance to connect to nature as we take boat rides, pet farm animals, participate in scavenger hunts, and go on nature excursions. We would never notice the beauty of nature all around us if we had our noses in our cell phones the whole time.

Eliminating the need to check on or respond to texts, emails, and Facebook posts allows us to be in the moment and to connect with people around us in a meaningful way. Research shows that decreasing the use of electronics helps reduce the feelings of loneliness. Many campers, myself included, frequently say how they feel accepted and at home at Camp ASCCA, which can be attributed to the fact that they have a chance to meet others with similar unique traits and abilities who are all "present" and not distracted by texts or calls. Counselors and fellow campers care about other people's feelings and cheer them on to try new things because they are not preoccupied by replying and responding to "virtual" friends. These Camp ASCCA friends are right there with them!

The downsides of electronics also include inactivity and insomnia, but Camp ASCCA provides antidotes to those problems as well in the form of fun activities that start very early in the morning. After ziplining, tubing, swimming, canoeing, playing pond games and putt-putt, doing arts and crafts, and dancing at the concerts from morning until night, by bed time we are ready to sleep! They make sure we are exhausted by night time!

I promise you will not miss your cell phone at Camp ASCCA. The focus is on you, your new friends, and new adventures with your friends. Enjoy the relaxation, fresh air, natural beauty, and fun activities that Camp ASCCA has to offer for a full week. The time will fly by, so enjoy it while it lasts!