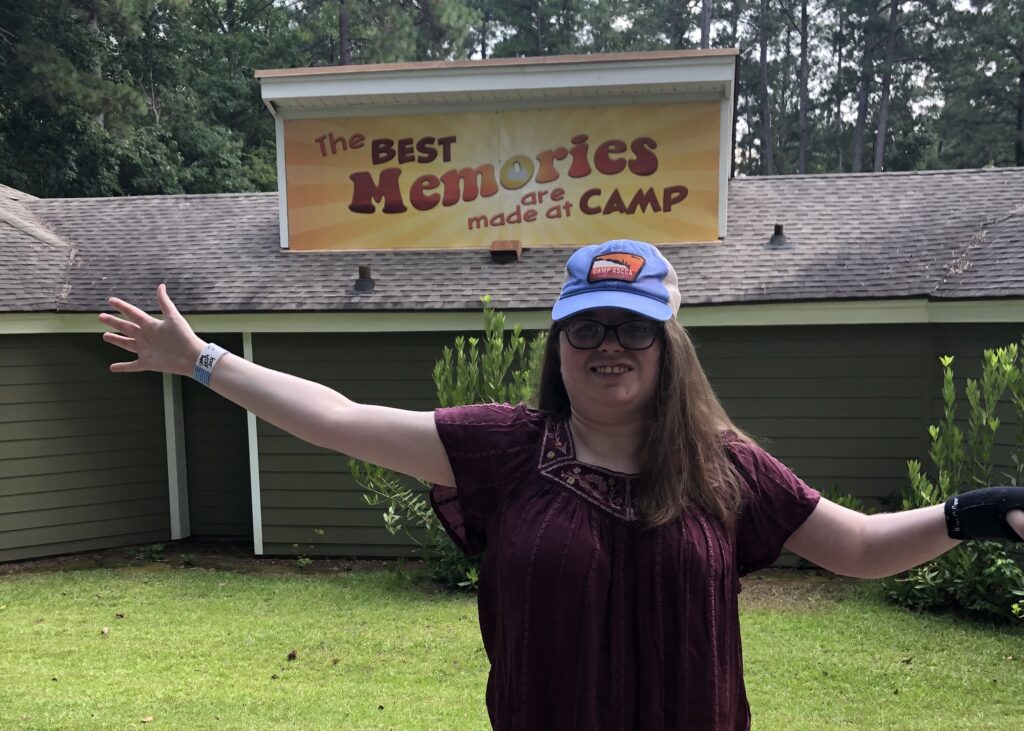 Camp ASCCA just gets better and better, and this summer was worth the wait! I attended Session 6 in August, and it was so good to be back with people who are just like me. I spent the entire 2-hour ride back home Friday telling Camp ASCCA stories to my parents non-stop. Now it's your turn! Let's start with my top three favorite camp activities this summer.
The first was arts and crafts. Sure, I can do crafts at home, but they are even more fun when shared with friends. My fellow cabin mates and I painted flower pots and made Perler bead crafts. Perler beads, also called melty beads, are small, plastic beads that you arrange on a special template to form a design. Then, using a warm iron and wax paper, you melt the beads together. When they cool off, you have a solid piece of plastic in the shape of your design. I chose a dog template that just so happened to look remarkably like my Cairn Terrier, Scout. 
My second favorite activity was karaoke. We got to sing on two different days, Monday and Wednesday, so I was thrilled. I sang on both occasions, and the audience danced and applauded, so they must have enjoyed both songs. I also got quite a few compliments. Many other campers sang too, and they did a great job!
My third favorite activity was playing games, both inside and outside. In the Wii Room, the game I enjoyed most was "Just Dance." My friend and I chose the song "Happy" by Pharrell Williams, and my friend had some killer dance moves! "Just Dance" brings back memories of when my older sisters and I used to play "Dance Dance Revolution" when I was younger. However, the game "Just Dance" doesn't need a pad because the Wii remote detects your dance movements.
My favorite outdoor game was the tennis ball slingshot. It was similar to archery, but without a bow and arrow. The goal was to hit a large floating target out on the lake and try not to have the ball land in the water. It took a few tries, but I did eventually hit the target. Best of all, I broke the distance record! My counselor didn't know for sure, but she estimated it was over 90 yards!
All the activities were fun, but these were my favorites. The Camp ASCCA counselors and staff worked so hard to make this the best summer ever. It was difficult to narrow down my top three favorite games and recreations, so I'll just have to tell you more about my Camp ASCCA 2021 adventure in later blogs.