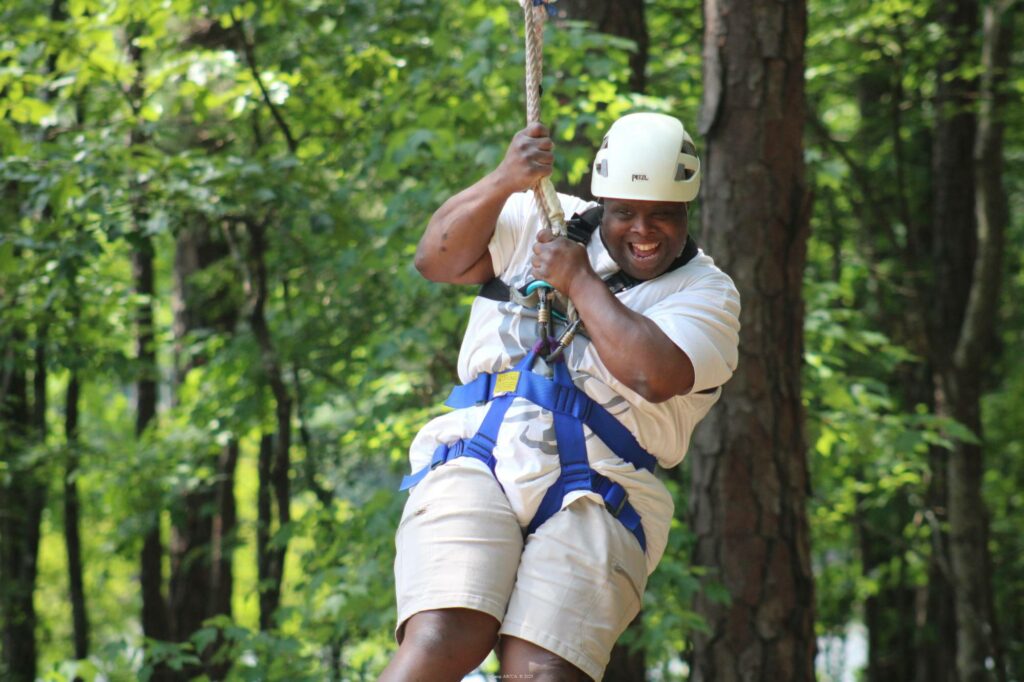 Camp ASCCA had the privilege of hosting the annual Hall Foundation May 23-26. This week combines participants from Montgomery, Muscle Shoals, and Dothan therapeutic parks and recreation departments, students from the University of North Alabama, and teachers.
The students arrived Monday afternoon and were welcomed to Camp ASCCA. They settled into their cabins and heard from former Board Chair and current Board member Graham Sisson.
Tuesday afternoon, despite the rain, participants from Montgomery, Muscle Shoals, and Dothan, showed up excited and ready for a week at ASCCA. We kicked off the afternoon with shaved ice at the OutPost and reunited with friends. After dinner, we made our way to the BcK4T!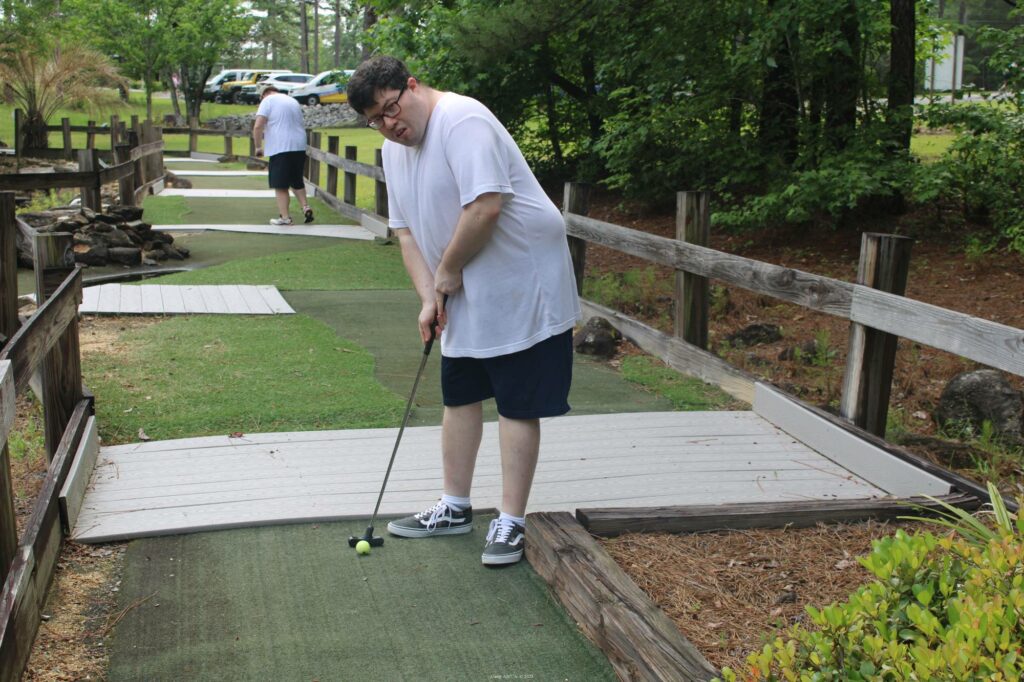 Wednesday morning was a rainy day, but we made the best of it. We opened the ASCCA t-shirt room, so that campers, staff, and students could snag some ASCCA merch. After everyone had secured their new shirts we went to Lions Lodge for a favorite, a talent show! The campers showed up and showed out, talk about a talented group!
After lunch and a much-needed rest period, we picked back up with free-choice activities. Campers had the options of the waterslide, slingshots, splash pad, pool, putt-putt, or hanging out in the gym and game room. We closed our first full day at Camp ASCCA with our missed program rotation that morning. The campers went down the zipline, took a boat ride, and sang karaoke while making crafts.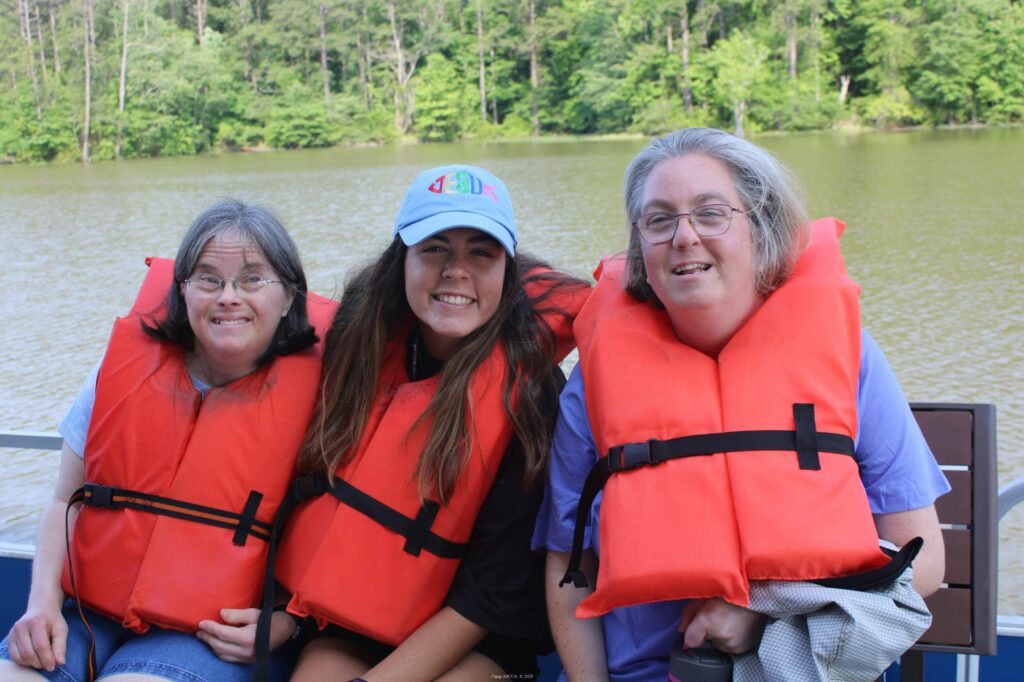 Thursday morning we got back into the swing of things with our morning program rotations. The zipline, boat rides, and art and karaoke were all going on.
In the afternoon, we had different free choice options like tubing, pool, fishing, putt-putt, and the gym and game room. We ended the day showing off our best moves at the dance!
Friday always seems to roll around way too fast. We had one last breakfast together before going our separate ways and saying goodbye to a great week at Camp ASCCA.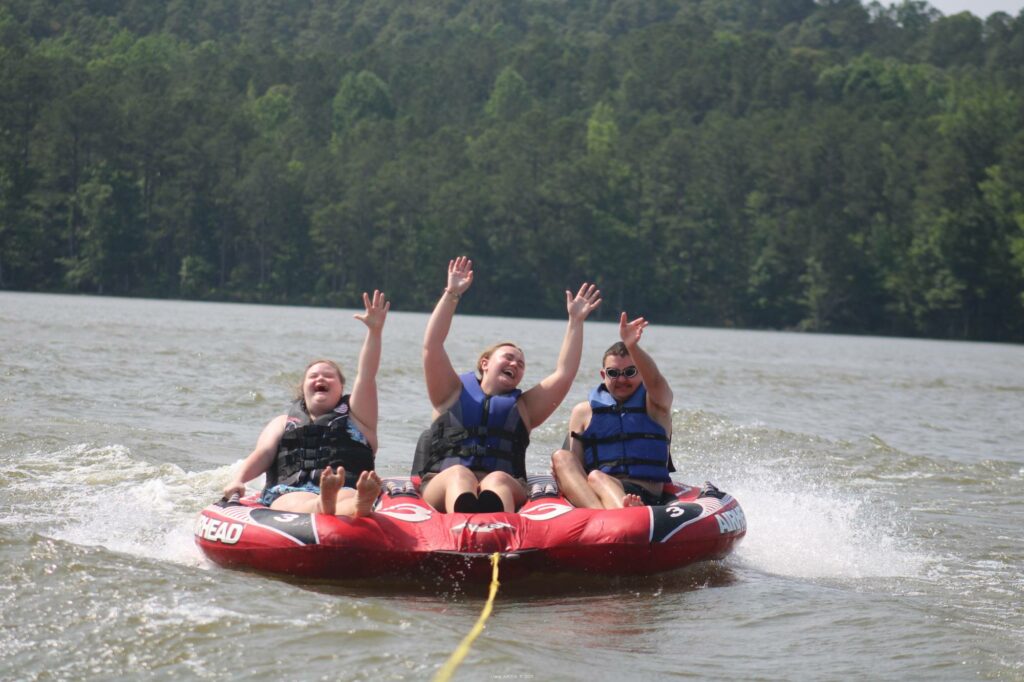 The annual Hall Foundation is always so much fun, and we are already looking forward to next year.
Thank you to The Charles and Isabel Hall Foundation for making this week possible. The memories made will last a lifetime.