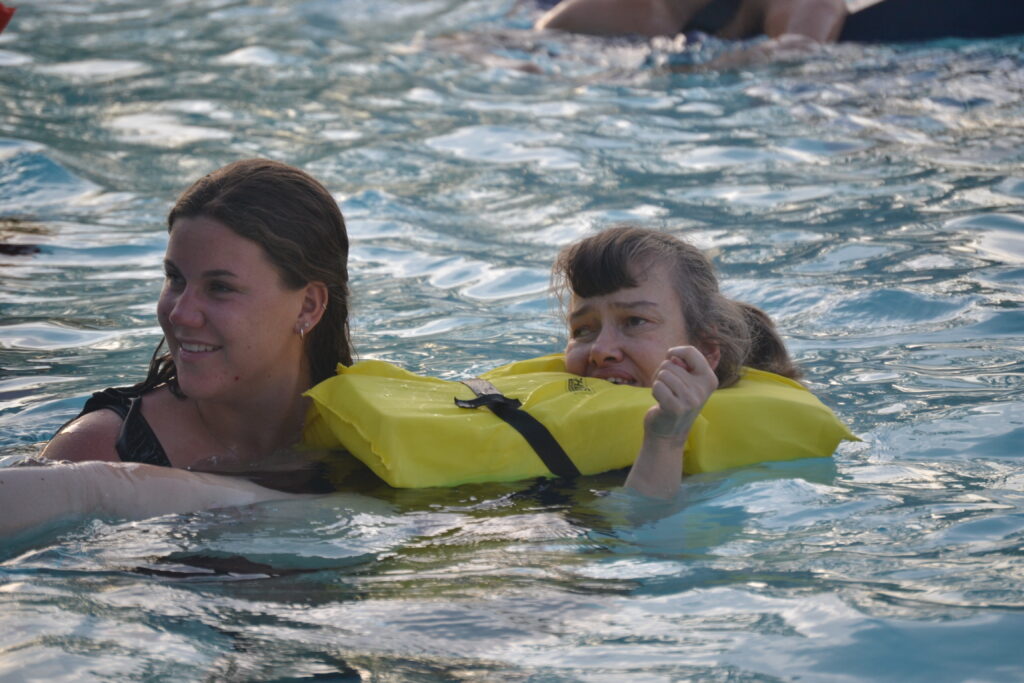 It's officially session Five, and we're so happy to see loads of familiar faces this week! These campers are truly like a family, having been coming to Camp together for years. So many people wanted to sit together that the kitchen staff had to push together our dining hall tables. Every week of Camp brings old friends together again, many campers even coordinate with each other when they sign up, but this week feels particularly close-knit.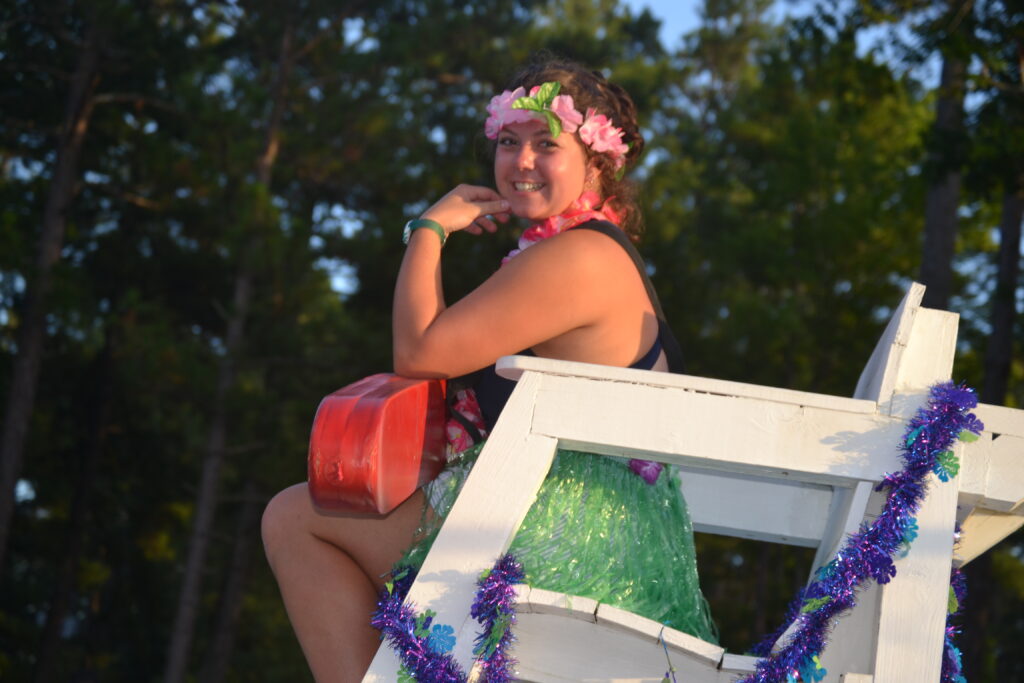 After a pizza party in the dining hall, we moved to the gym for a different kind of fiesta — pool and pavilion games! The whole camp put on their swimsuits and flocked to the pool for fun with our aquatics staff; Michael, Tessa, and Clay! Sadly, this was Tessa's last time atop the lifeguard seat for the summer, but she definitely made the most of her last night at Camp. It was wonderful to see her encouraging the campers taking their swim tests and making sure everyone was having fun. Full time staff member, Justin, also got to spend some quality time with the campers as he assisted the lifeguards in overseeing the pool party.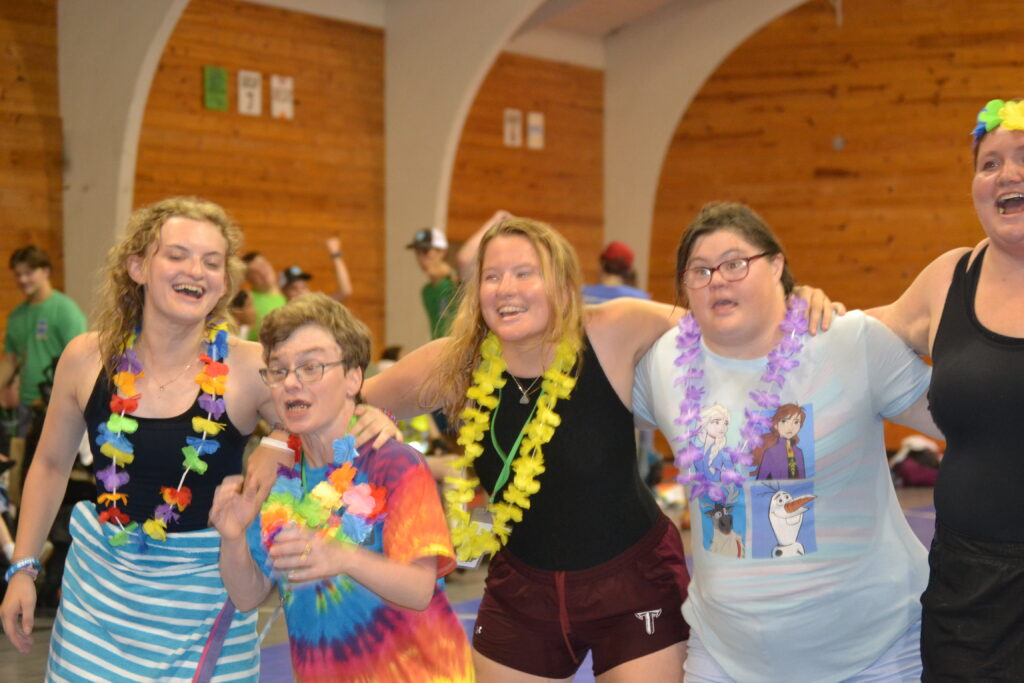 Afterwards, the party continued in the gym with a round of backpack scavenger hunt! Campers always love hunting for an item with their counselors and racing to hand it to a program staff member, but games are always more fun with stakes. That's why judges Jordan and Grayson decided that points gathered during this evening activity would count toward Honor Cabin! This had campers absolutely chomping at the bit to deliver the requested item in time; they were so enthusiastic that the final round ended in a tie for first and a three-way tie for second. The score was settled with a cabin cheering competition, until the judges realized Cheaha and Chickasaw were still tied for first. The Cheaha boys did manage to win the night, however, after a very spirited game of rock-paper-scissors against Chickasaw. Will it be enough to win them another Honor Cabin paddle — we'll see!
McCartney Hagar, PR Intern