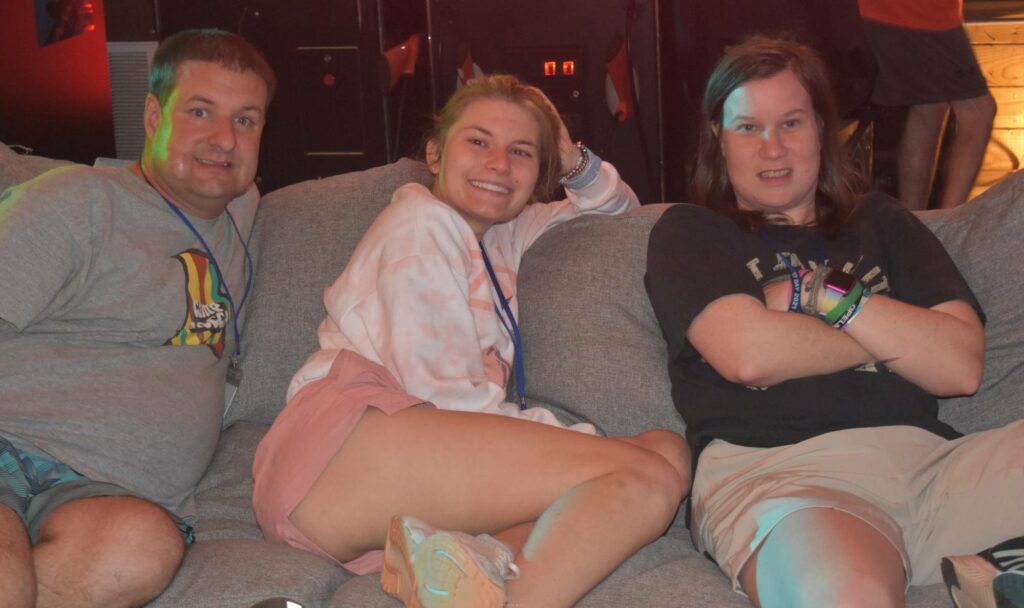 Hey counselors and campers! Our days are getting shorter, and darker nights are ahead with sunset around 5 P.M. Christmas music will soon begin playing on radio stations near you, like Mix 99.9. The full-time staff at Camp ASCCA are busy doing maintenance around Camp for the upcoming summer, and they're working on the parent campground.
All our meals at Camp ASCCA are served in the dining hall. Once entering the dining hall, you can pick any table and have a seat. Music is always played in the background over the speakers. Before we eat, someone volunteers to say the blessing, and then it's time for the program staff to hand out the plates. Our kitchen staff works hard to make sure every meal fit all the camper's dietary needs. At Camp they serve some of our favorite meals like Papa John's pizza, meatloaf, chicken and dumplings, tacos, hamburgers, chicken fingers, and more.
For breakfast we are given sausage biscuits, French toast, sausage, scrambled eggs, breakfast casserole, and so much more. The cereal bar is also open. During lunch and dinner, the cereal bar is swapped out for the salad bar. We are also given dessert. It changes every day, but some of the options are fudge rounds, ice cream sandwiches, ice cream cups, cookies, and more.
During meals, after everyone has been served, Kitchen Supervisor Jon Dollar rings a bell to let everyone know that seconds are ready. Once you finish eating, you throw your trash away and wipe down your table. Matt will read love notes from the box, and in the mornings, we dance to Apache, "Jump on It," by Sugar Hill Gang.
At Camp ASCCA, we are always served good food and snacks/treats. Snack is served at the gym every day after rest period, and we are given things like goldfish, teddy grahams, cheese sticks, but it varies every day. During the Talent Show, snow cones are served at the OutPost, and during the concerts at the BcK4T slushies and popcorn are served.
The Jingle Jump is coming up on December 16th, don't forget to donate. You can donate to my page by clicking here.