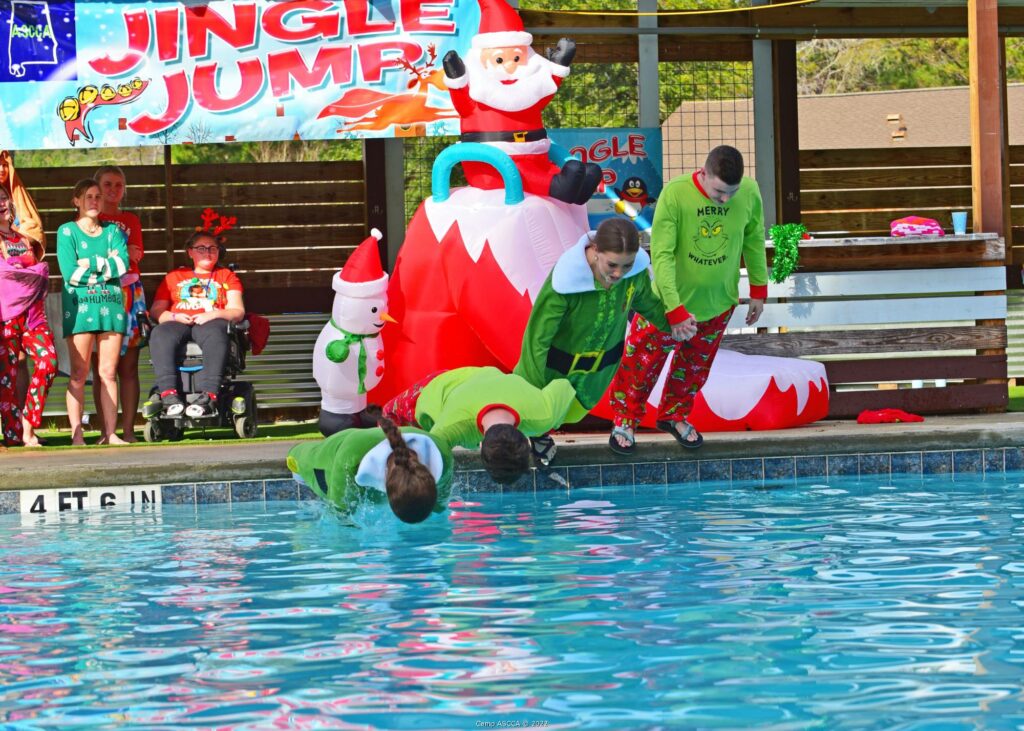 The Camp ASCCA Jingle Jump will be on December 16th, and now is the time to assemble your team and begin fundraising. This is our 9th annual Jingle Jump and the biggest fundraiser of the year.
Last year, we had 45 participants and raised over $50,000. We hope that this year, with your help, we can surpass that goal. Every cent raised goes to our Campership Fund. That fund gives financial assistance to many of our campers so they can attend a week at Camp ASCCA in the upcoming summer.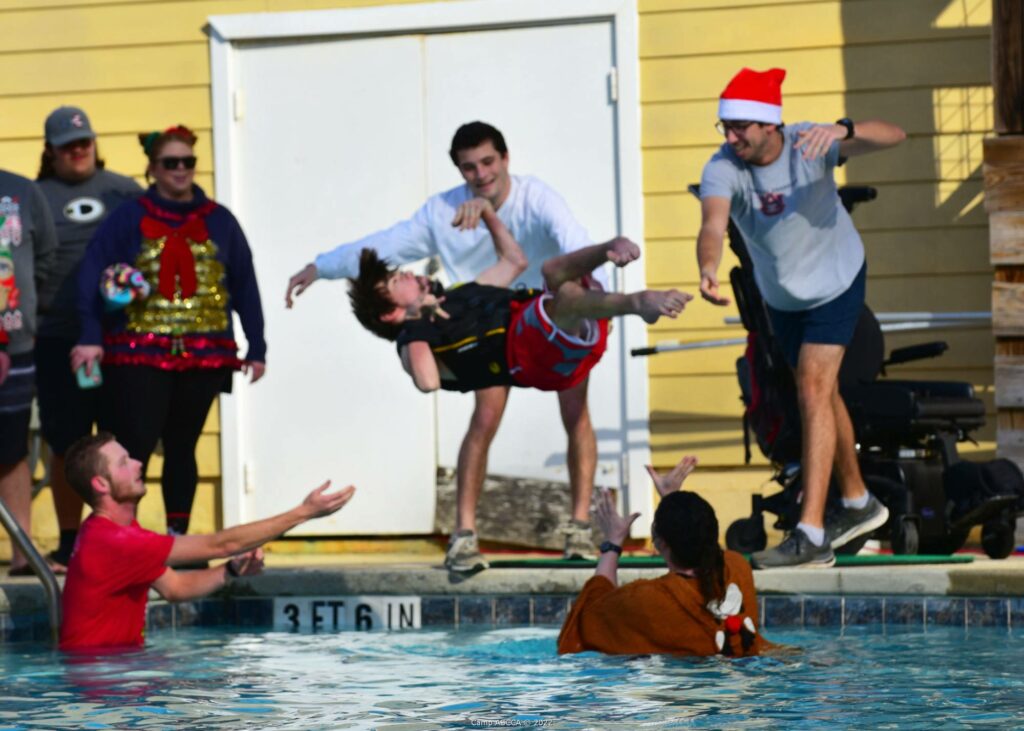 We ask that all participating in this fundraiser raise a minimum of $800 to sponsor one campership, however, more is always appreciated. Once you reach your goal, you will take a cold jump into the Camp ASCCA swimming pool.
This fundraiser is a great way to spread the word about Camp ASCCA, do some good, and make memories. We look forward to seeing everyone on December 16th and can't wait to watch everyone make the cold jump.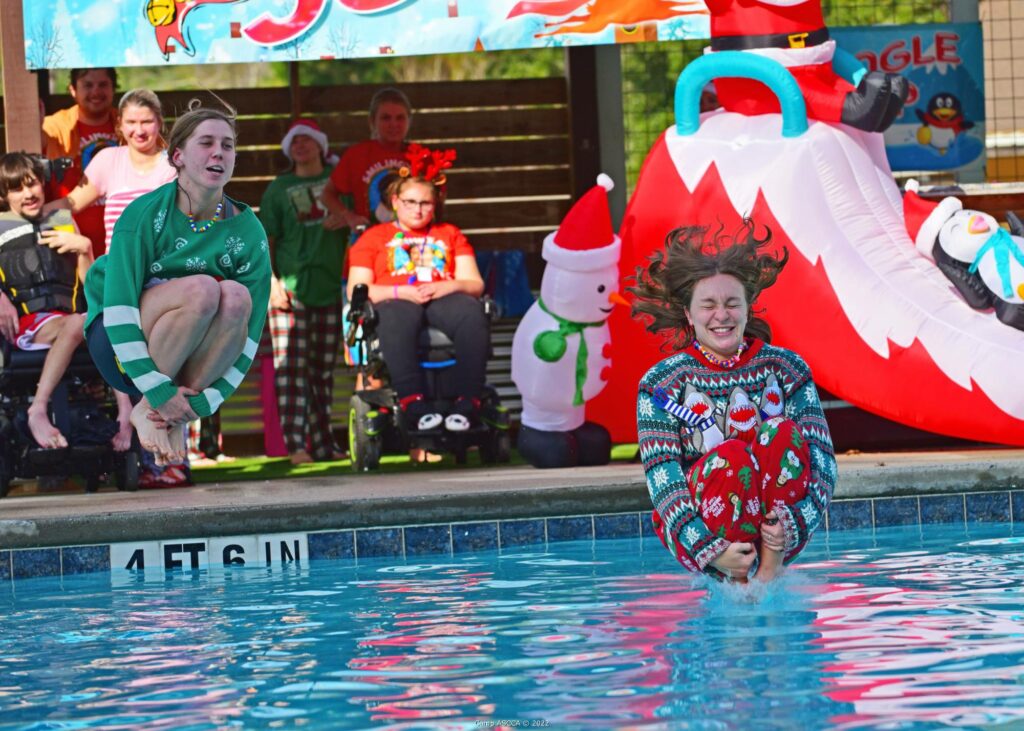 Click here to sign up for Jingle Jump. To see pictures from last year's event, click here.