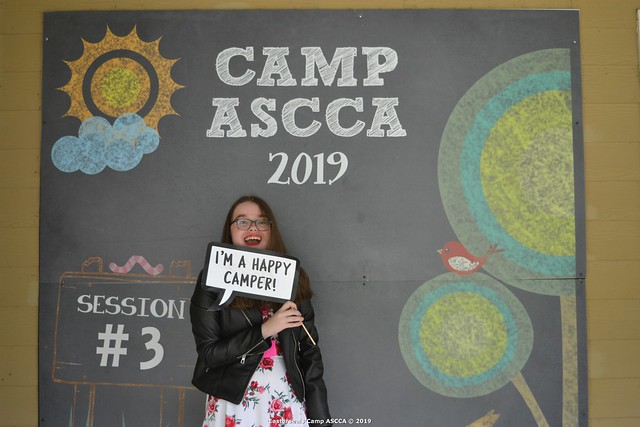 Who is ready to pack for summer camp? I am already packing! Whenever you get into Camp ASCCA, they send you a packing list of what you need at camp by email. They will provide sheets, towels, washcloths, and other camping supplies like bug spray, bug bite ointment, etc. You pack stuff that is important to you and your condition. In addition to Camp ASCCA's suggestions, I usually pack things that their lists never mention. I'd like to share with you what items to pack because these must-haves for me might be useful for you too.
As an experienced camper, here are the things I recommend in addition to the items Camp ASCCA suggests:
2 Hats (one for shade and one to go with your outfit)
1 Warm winter pajamas (in addition to the summer pajamas in case your cabin is really cold)
1 Robe
1 Pair of footies (if your feet get cold)
1 quilt or blanket for extra warmth at night
1 Pool coverup or extra T-shirt and shorts in case you don't own a pool coverup
10 Pairs of socks (if you take off your shoes for rest period, you will likely want clean socks to put on afterward)
1 White bath towel (they will not be able to wash a colored towel with their white towels, and you can use it to cover your pillow after washing your hair at bedtime)
1 Hair dryer (so you do not have to sleep with completely wet hair overnight)
1 Pair of earplugs for showering or sleeping
1 Warmest jacket you have (if you are cold-natured like me you will need it in the air-conditioned cabin)
1 Make-up bag (in case there is a dance in your session, or for use to go with your outfits)
2 Water bottles (one to drink during meal times and the other to drink throughout the day)
1 Small alarm clock (in case you like to keep up with the time; the shelf of your bed is skinny and tiny)
1 Eye mask (to help you sleep in case your bed faces toward any lights from the bathroom or the desk)
2 Pillows (one to use while reading during the rest period and one to sleep on at night)
2 Pillowcases
1 book (to read during the rest period)
1 Shoebox to hold your favorite snacks (in case they do not have your kind of snacks)
1 Note pad and pencil (to get all your new friends' names and contact information)
1 master checklist of everything you are taking (to make sure you have everything you need and to make sure you do not leave anything at camp at the end of the week)
Label EVERYTHING! That way any lost items will be returned quickly, and your counselor will be able to pack all your things on the last day easily and quickly.
For the official list of necessities suggested by Camp ASCCA as well as the things you should NOT take to camp, go to campascca.org, click on Camper Resources, and then choose the Packing List for summer.
I have been going to Camp ASCCA since the summer of 2018, and it is an amazing place. Every time I go, I take note of what I should bring next time. I can't wait for my session and all the fun of being there. Session 1 is coming soon, and I am excited to see what cabin I will be staying in and who will be my bunkmate and my counselor.
I hope this extra list helps you, and maybe I will get to see you in my session this year!