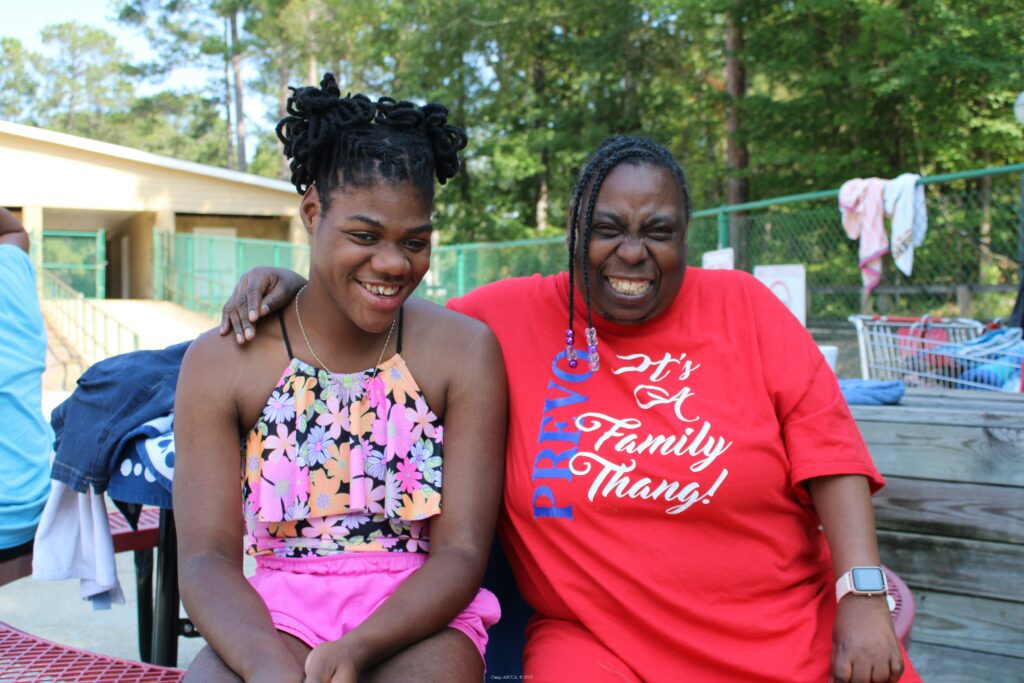 On Friday afternoon, participants from the Alabama Recreation and Parks Associations arrived at Camp ASCCA for their annual fall weekend. Groups from Hoover, Montgomery, Muscle Shoals, Anniston, and Hartselle arrived to check in at 4:00 P.M., and they quickly began reconnecting with friends and ASCCA staff! They received schedules and then made their way to their cabins to get settled in.
After dinner, the Dining Hall was transformed so campers could have a dance party! The campers and staff loved getting to let loose and dancing to their favorite songs. At the end of the night, everyone headed back to the cabins to rest up for a full day of ASCCA programs.
Saturday morning came in the blink of an eye, and everyone was ready to kick off the day. Campers participated in the zipline, boat rides, fishing, art and karaoke, and swimming at the pool. It was a hot day, but everyone made the most of it. Saturday evening everyone made the trek up to the BcK4t for a tailgate party. While some got cozy on bean bags for the game, others played the arcade games. Everyone was sure to get some fresh popcorn and a slushy.
Sunday morning after breakfast, we had one more program rotation before everyone went their separate ways. It was a weekend to remember with great campers, staff, and memories that will last a lifetime. We are already looking forward to seeing ARPA next year! To see more of the moments from this weekend, click here.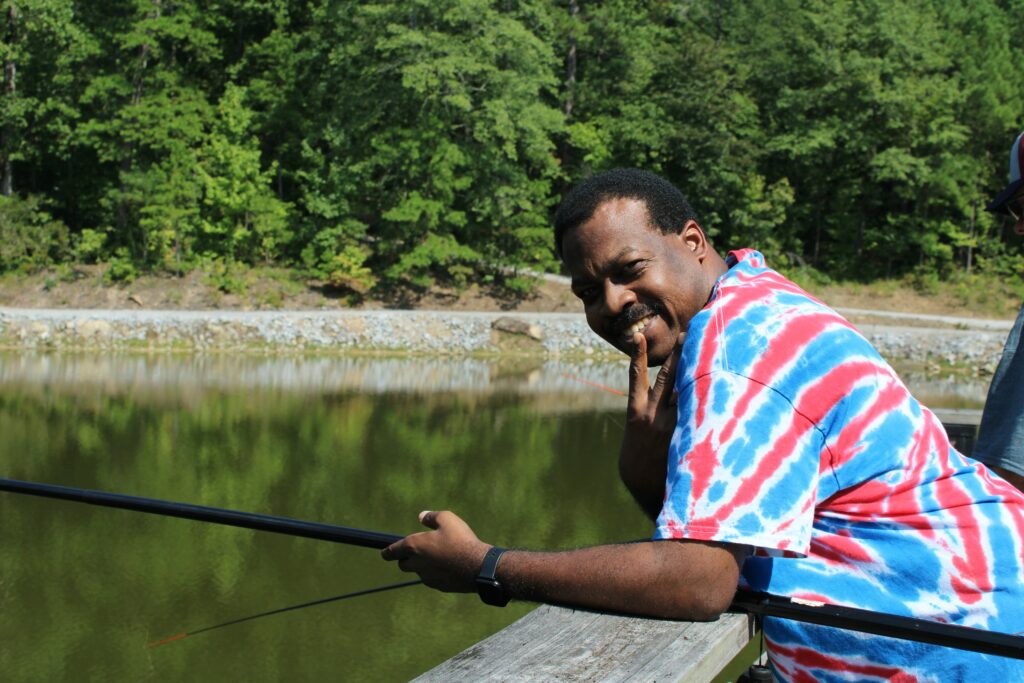 Throughout the year, we offer opportunities for weekend camps for any organizations interested, and it can be designed to fit your specific needs. If you would like to learn more about the weekend opportunities we offer, contact Camp Director Matt Rickman at matt@campascca.org!