Camp Administrator John and Director of Marketing Communications Dana had the privilege to attend the Easterseals Alabama Annual Awards Luncheon. This event was held at Wynlakes Country Club in Montgomery. During the luncheon, there were Service Awards, Gold Awards, and Special Recognition Awards presented.
The Service Awards are given in recognition of individuals and organizations offering significant support during the past three years during the COVID pandemic. These recipients' services and contributions enabled Easterseals services to remain viable and productive during challenging times. Camp ASCCA presented The Solon and Martha Dixon Foundation with a Service Award along with The Charles and Isabel Hall Foundation.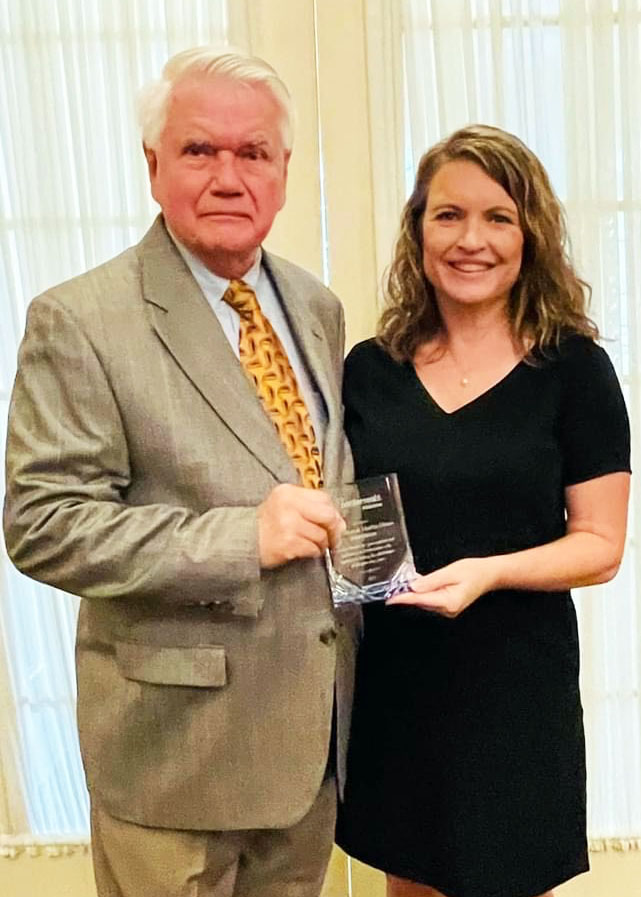 Philip Jones, one of the directors for the foundation, had the honor of accepting this award. The Charles & Isabel Hall Foundation will also receive a Service Award, however they were not able to be present.
The Solon & Martha Dixon Foundation contributed $10,000 to Camp ASCCA's "COVID-19 Preparation & Readiness Plan" in 2021. This contribution was used to help sponsor construction and purchases of COVID-19 related items, preparation, and equipment. You can't look any direction at Camp and not see something that the Dixon Foundation hasn't been a part of.
The Charles & Isabel Hall Foundation has been a great supporter of Camp ASCCA for many years. For the past decade, the Directors have sponsored an annual camp for people with disabilities. The annual Hall Foundation Camp combines campers, volunteers, and teachers for the first week-long camp of the summer. In 2021, the Hall Foundation went over-and-above their annual gift, and donated $30,000 to sponsor Camp ASCCA's "COVID-19 Preparation & Readiness Plan." To prepare the camp for reopening its summer sessions, the Foundation helped to sponsor water bottle filling stations, a hand-washing station, hand sanitizer dispensers, air scrubbers for cabins, thermometers, an ice dispenser, and PPEs including masks and gloves.
The Gold Awards are presented to volunteers who have contributed in a significant manner to the work of Easterseals for no less than five years. We nominated and presented Dr. Steve Burak with the prestigious Gold Award. Only two Gold Awards were given this year!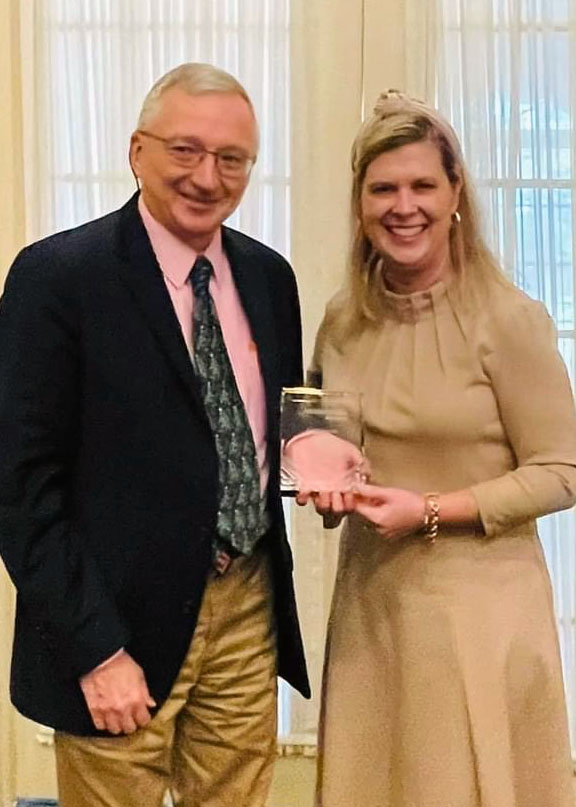 Dr. Steve Burak is a Camp ASCCA Board member, as well as a donor and volunteer. Not only does Dr. Burak personally contribute his time, he and his family have personally financially contributed to various Camp projects. One of his daughters was also a camp counselor for a summer! Dr. Burak has been a leader and supporter especially in determining Camp ASCCA's long-term future plans and projects. His guidance has been particularly instrumental in preparing for capital projects that involve land and forests.
Congratulations to all who were nominated and presented with awards!