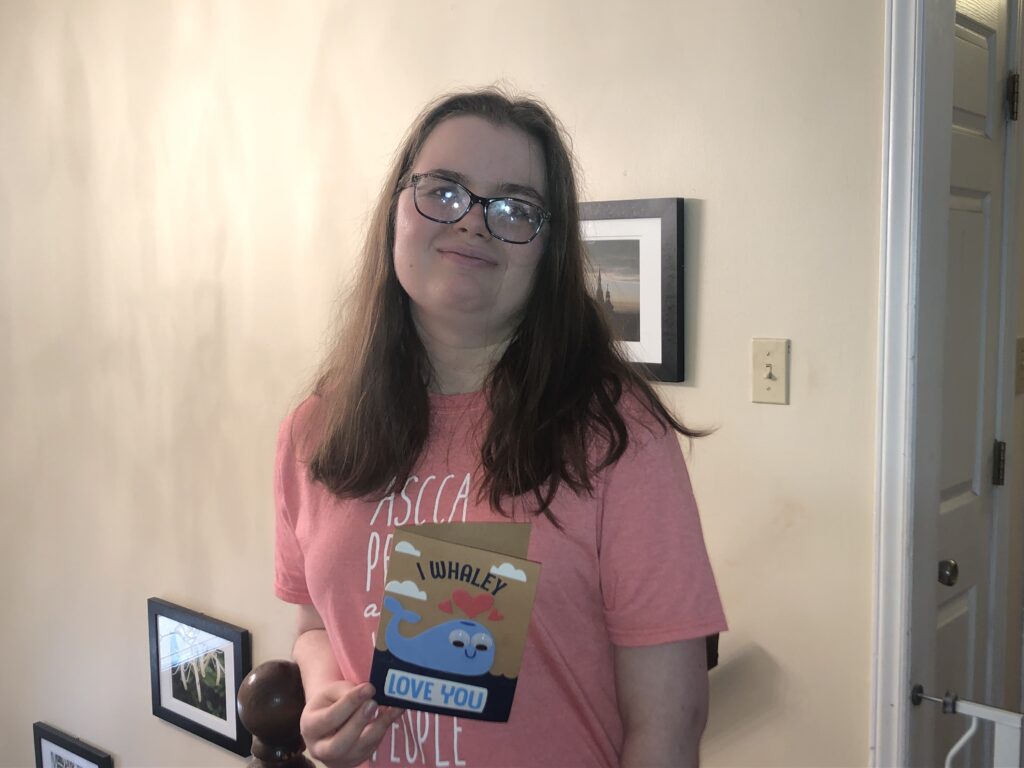 Although summer is still a few months away, I am excited to see what Camp ASCCA has in store for the arts and crafts activity. In arts and crafts, I get to express my creativity and share it with everyone at camp and home. It has been fun every time I go to Camp ASCCA, and the crafts inspire me during the other months of the year.

In the past, Camp ASCCA has had all sorts of arts and crafts during the summer camps for our enjoyment. Tie-dying is a popular craft choice at Camp ASCCA. One summer we tie-dyed t-shirts, another summer was pillowcases, and most recently we tie-dyed bandanas. I still wear my t-shirt, and I bring my tie-dyed pillowcase to camp every summer. Other crafts include Perler beads and painted pots. For the Christmas camp, we painted ornaments. We had a choice between a snowman, an angel, and a pine cone. I chose the snowman, which I put on our Christmas tree at home every year.

During the summer of 2020 when camps were canceled due to the pandemic, Camp ASCCA thankfully mailed arts and crafts supplies for us to do at home. Those crafts were usually holiday-inspired, such as an Easter egg wreath made of pastel-colored paper. They always had good instructions for us to follow and used supplies we would normally have at home; if not, they would include things like small scissors, strings, and pre-cut paper. There were so many crafts that I can't think which one would be my favorite.

Camp ASCCA also offered monthly, holiday-themed arts and crafts over these past fall and winter months. I have string-sewed a witch with a hat, painted a watercolor turkey, created a 6-pointed star out of colorful pipe cleaners, colored a "Be Happy" magnet and recently put together a Valentine card. My favorite part is actually getting the craft box in the mail! It always makes me excited to open the box! I'm looking forward to the crafts for March, April, and May.

Camp ASCCA inspires me to continue arts and crafts at home. Two years ago, I was able to turn my sister's former bedroom into a hobby room, where I do my own crafts for fun. I mostly paint things that I buy from our local Hobby Lobby store. This week I painted papier-mache houses and papier-mache animals. I have plans for other craft ideas later on.

Camp ASCCA's arts and crafts are fun and inspiring. Whether making them there at camp or here at home, I feel a rush of creativity and a sense of accomplishment. I have very limited use of my left hand, but the crafts are not too difficult for me to do. I always want to do them on my own if possible, and the people who plan the crafts must have people like me in mind. I just love arts and crafts!