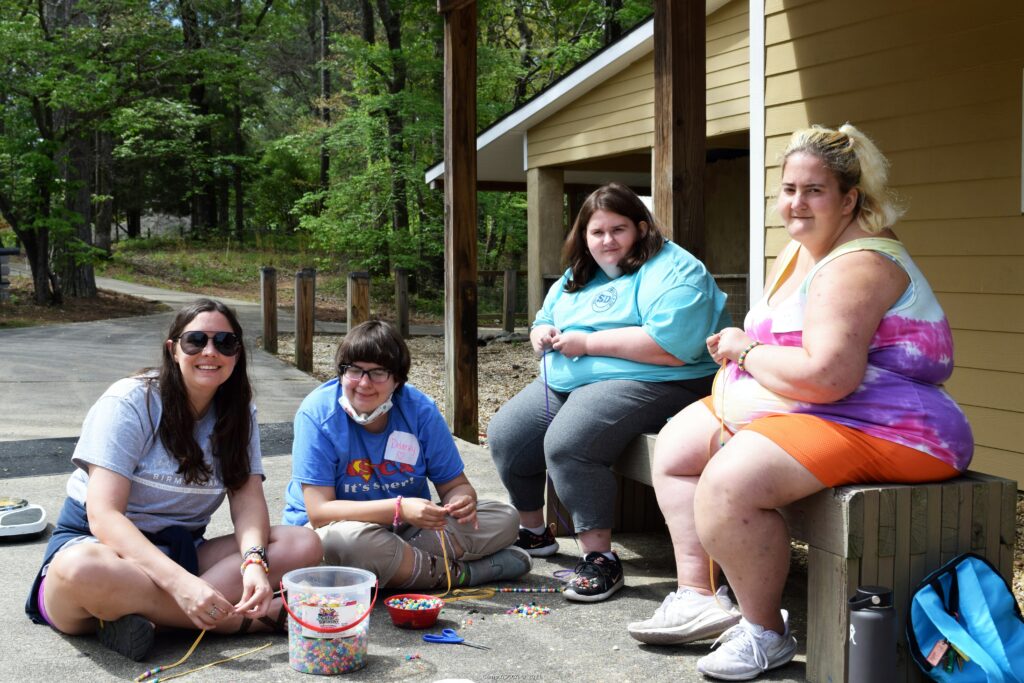 This past weekend we held our annual Rookie Weekend. This weekend is all about first time campers getting to experience Camp ASCCA. They get to see what Camp is all about and everything that we have to offer. Campers and parents are paired with an experienced counselor or program staff member to help with assistance or answer any questions.
The schedule for Rookie Weekend is designed so that campers can go to every activity Camp has to offer. The parents are able to see each activity and how well our staff does in running them and keeping everyone safe.
We kicked off the weekend with campers and parents arriving at 4 p.m. Once they got settled into their rooms, they had the opportunity to play Putt-Putt, hang out in the gym, and even take a tour of Camp with a staff member. After dinner everyone got a chance to participate in free choice activities like Putt-Putt, Disc Golf, Panning for Gold, and Free Play. We ended the night with smores and a campfire!
The first full day of Rookie Camp kicked off bright and early with flag raising before breakfast, and then everyone spilt off into their groups for the morning activity rotations. Everyone got a chance to go canoeing, ride the zipline, and jump on the bungee trampoline. After lunch and a quick rest period, campers and their families got the opportunity to choose from five different free choice activities. Their options were a Pontoon boat ride, zipline, BCK4T, archery, and fishing. We finished up the night with a Karaoke party and the OutPost. All in all, it was a great day with new faces and now friends.
We ended Rookie Weekend on Sunday, and everyone got the chance to participate in free choice activities. They had the options of the Dunn Center, sensory room, gym and Wii room, fishing, and riding the new Giant Swing.
It was a weekend full of new people, lots of smiles, and friendships that will last forever!
To see more pictures from this weekend click here.